What is an Ironing Board Mount?
Instead of leaving the ironing board standing in a corner or taking up space in a closet, utility room, or the laundry room, it is often more convenient to hang it up and get it out of the way. This can be done through the use of an ironing board mount. The styles range from very simple to a bit more complex and come in all price ranges.
One may choose to have a built-in ironing board mount in the form of a cabinet. This design is intended to create a seamless look that blends in with the rest of the décor. There are less complicated and less expensive options available in various designs to suit most needs. With any style, the ironing board can be quickly hidden from view to keep the space tidy.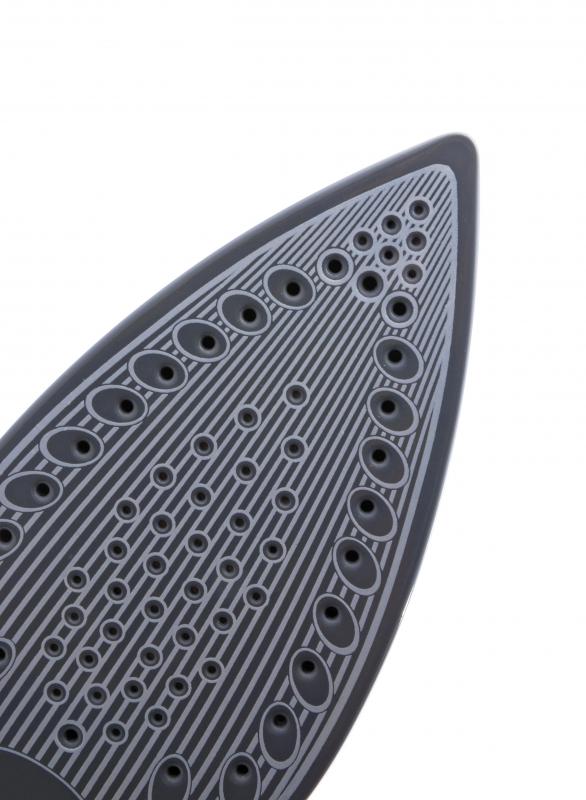 One very simple style of ironing board mount is an over-the-door hanger that holds an existing ironing board in place. Other options include a wall-mounted ironing board holder to simply hang up the board. Some of the more elaborate styles come complete with an area for hanging up freshly ironed clothes as well as including extra appendages for the iron and other accessories.
Another type of wall mounted ironing board mount is a smaller scale, compact board that folds out when needed and then folds up flush to the wall when not in use. This style is often chosen for smaller spaces such as studios, mobile homes, vacation cottages, or even recreational vehicles. Some designs include a wall cover to hide the ironing center away when it is not being used. Other options include wall covers that may be painted to match the existing décor.
Such an ironing board mount can be also be much more convenient for physically challenged or wheelchair-bound individuals, as it can be mounted at an easy to reach height most anywhere a stud is present. An ironing board mount with a fold-out board also means less awkward maneuvering than what is generally required with common styles of portable ironing boards. Some ironing centers may also be available with full-sized ironing boards instead of the smaller scale designs.
Many of the simpler ironing board mounts can be installed by the homeowner instead of paying a service person to do the work. It is best to choose an ironing board mount that includes the necessary hardware as well as simple installation instructions.
An iron.

The bottom of an iron.