What is an Aztreonam Injection?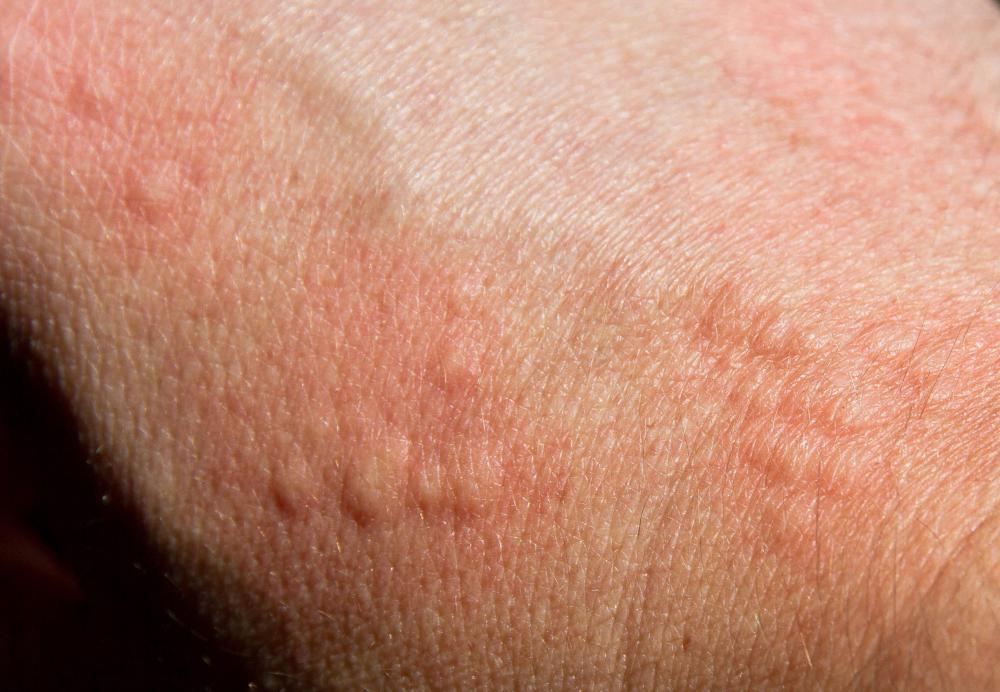 An aztreonam injection is an antibiotic injection for the treatment of bacterial infections. It can be delivered intravenously or intramuscularly, and is usually administered in a clinical setting by a doctor or nurse. This medication is only prescribed in cases of confirmed bacterial infections to reduce the risks of contributing to the development of antibiotic resistance in infectious bacteria. Some patients may administer the drug at home under the direction of a physician, or a home health care provider can give the injection.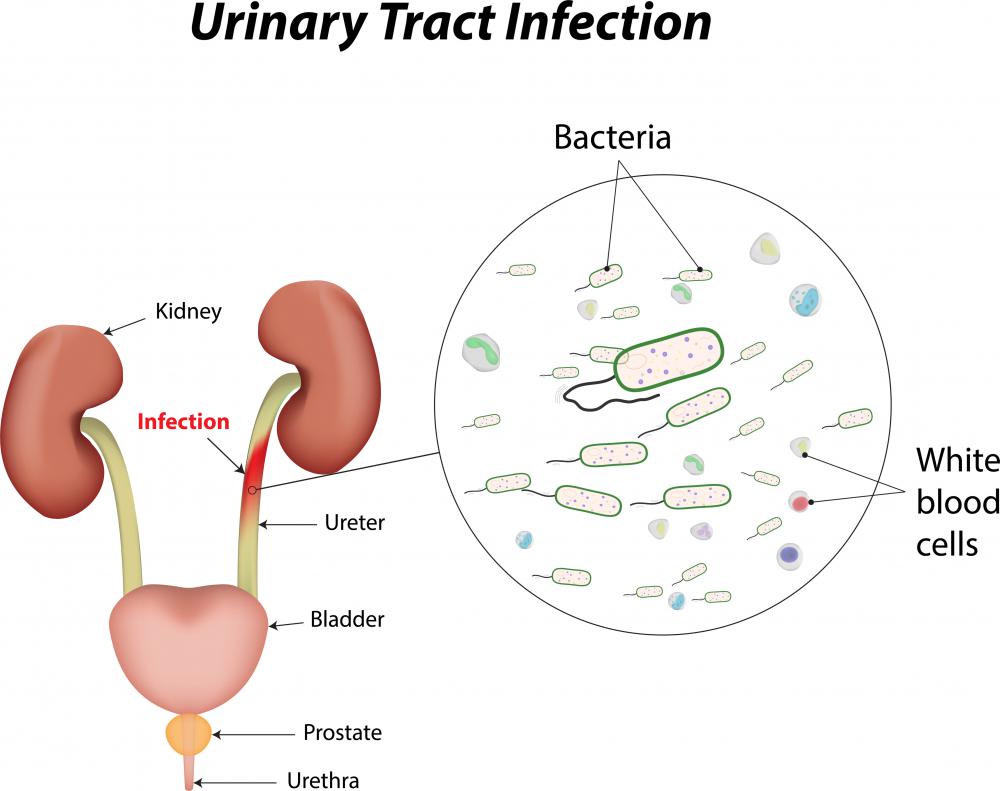 This drug is a synthesized version of a compound produced in nature by bacteria, an example of a drug with biological origins. It can work against a wide range of organisms and is appropriate for use in patients with urinary tract infections, septicemia, skin infections, lower respiratory infections, and gynecological infections. Before prescribing an aztreonam injection for a patient, a doctor will look at a sample under a microscope to identify bacteria, or request a culture in a lab. This ensures the drug is only used in cases where it is legitimately appropriate.
The aztreonam injection is bactericidal, working by killing bacteria, in contrast with bacteriostatic agents that inhibit bacterial growth. It can take several days for the infection to clear, as the bacteria die off and the immune system cleans up the site of the infection, but patients usually experience some immediate relief as the aztreonam injection starts working. Although similar to penicillin, this drug is not identical, and is safe for use in patients with a medical history of penicillin allergies.
Patients on aztreonam injections can experience side effects like gastrointestinal discomfort, fever, and disorientation. Colitis and diarrhea are of particular concern, especially in patients with a history of bowel disease. If patients develop severe diarrhea, abdominal pain, or bloody stool, they should contact their doctors for treatment of these side effects. The drug has also been known to cause seizures and other neurological problems in patients.
There is a possibility of experiencing an allergic reaction to an aztreonam injection. Patients allergic to the drug will react shortly after the injection is given with symptoms like hives, difficulty breathing, and extreme irritation around the injection site. If patients appear to be developing allergy symptoms, they should be taken to a hospital for treatment if they are not already in a medical facility. The allergy will be noted on the patient's medical record to prevent future administrations of aztreonam.
By: Jürgen Fälchle

Hives may indicate a medication allergy.

By: joshya

An aztreonam injection is appropriate for use in patients with urinary tract infections.