An attic hoist lifts objects into an attic or overhead storage space. Using a lift can be safer than manual lifting, as it reduces strain on the back and legs. It can also be convenient when attic access is not easy or a crawl space is difficult to get into. Hoist systems rated for various weights and applications are available, and it's possible to use a generic lift for this purpose, rather than a specially built system. Hardware and home supply stores can be a good starting resource for an attic hoist.
Overhead storage spaces often lack stairs, and may have narrow access openings. This can force people to use a ladder to reach them, which can be dangerous and inconvenient. The attic hoist suspends from the ceiling to raise and lower hooks that can be attached to boxes and large objects. Alternatively, it can attach to a platform that holds a variety of goods. Platform loading can be more convenient, but it's important to pay attention to weight ratings.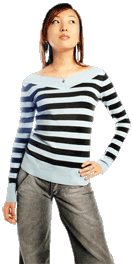 Some designs are intended to be used to hold things in storage overhead. A bike lift, for example, pulls a bike up and out of the way and lowers it when needed. Platform lifts can have a similar design. In other cases, people can use the attic hoist to move items up, and then unload them at the top and store them in their end locations. Setting up a rail to slide the hoist can make it easier to move components around in the attic environment.
There are some precautions to take when installing an attic hoist. The hoist and any attached cables must have a weight rating in excess of the objects being moved, to assure that they don't slip and fall. Operators should make sure to secure objects with clips, tight knots, and other measures. While in use, it is important to keep the area around the system clear to avoid trapping people or clothing and causing injuries.
Not all attic joists are rated to hold lift systems, which is another issue with an attic hoist. Before attaching heavy components to rafters and joists, it is advisable to make sure they can carry the load. In some cases, the hoist may violate the building code by threatening the safety of the roof. If there are questions or concerns, a contractor can assess the space to determine whether a lift is appropriate and provide advice on where to install it.
AS FEATURED ON:
AS FEATURED ON:






Woman with hand on her hip