What are the Different Types of Attic Renovation?
Many homeowners choose to engage in attic conversion, turning what is often wasted space into a functional area of the home. One of the advantages of this type of home remodeling is that an attic renovation can usually be accomplished for less time and money than adding a room to the home. There are several different common types of attic renovation that occur from time to time.
One of the most common of all attic renovation projects is the creation of a new bedroom. Rather than moving to a new house or adding another bedroom as the number of family members increases, it is possible to remodel the attic space into a workable bedroom for one or more of the older children. This often includes the addition of a stable form of attic access, like building a permanent flight of stairs to the space. The walls are insulated and finished, then the entire space is painted, often with colors that are favorites of the children who will occupy the space.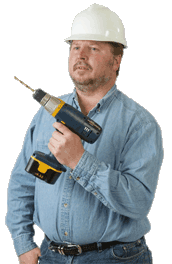 Another type of attic renovation involves the creation of a new master suite for the adults in the household. Since many attics run the entire length of the home, the attic space can be ideal for creating a haven for the parents. By adding in a private bath and some additional lighting, it is possible for this type of attic bedroom to feature areas for sleeping, cozy nooks for reading or watching television, or just serve as a private space to get away from daily pressures for awhile.
Attic renovation can also involve the creation of space for a hobby. This solution is often preferable to converting a garage, in that it is possible to extend the home's existing heating and cooling system into the attic with relative ease. An attic can make an ideal room for sewing, pottery, various types of arts and crafts projects, or even woodworking.
With more adult children remaining at home with their parents, attic renovation can also take the form of creating a simple but functional efficiency apartment. By outfitting the space with a modest bathroom and a galley-style kitchen, everyone in the home can enjoy a measure of privacy, while still making it possible for the entire family to gather in the common rooms around the home. While a renovation of this type can be slightly more expensive in terms of wiring and plumbing, it is often a better approach than the adult child continuing to live in his or her childhood bedroom, as it does encourage some amount of independence.
AS FEATURED ON:
AS FEATURED ON:






Man with a drill