What is an Agricultural Extension Service?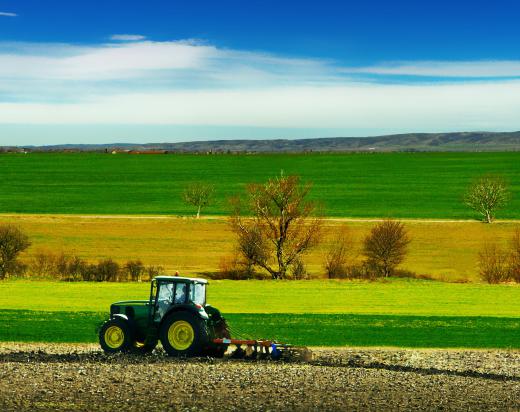 An agricultural extension service is an organization that provides education to farmers and members of the community interested in farming and gardening topics. It may be associated with a college or university, and can also appear in the form of an independent regional office. People who take classes through the service do not receive college credit for them, but do acquire useful knowledge and experience. It is also usually free to consult the service for assistance with everything from identifying insect pests to learning how to plant bulbs.
Many nations have a form of agricultural extension service, and this practice is also very old, as records from regions like China indicate. National governments have an interest in promoting farmer education because it can increase food yields, improve food safety, and facilitate independence for farms. Agricultural extension services offer a mechanism for providing interested farmers with information about new techniques, equipment, and developments in research.
Researchers can work at an agricultural extension service. Colleges and universities may have an experimental farm people can use for research, and it is also possible to work on farms in the community. They can develop new crops and ornamental plants, study diseases found on farms, and perform a variety of other tasks. The information researchers collect can turn into lessons for farmers and gardeners and will add to the overall body of knowledge about good farming practices.
Classes are available at an agricultural extension service throughout the year. Many have evening or weekend hours to give people a chance to take classes while working. They can include lab, classroom, and field education and are open to all members of the community. Depending on the kinds of activities the service focuses on, people may learn everything from organic farming to tractor maintenance through the service's outreach. Completion of classes will also provide farmers with tools for training their families and personnel, leading to a dissemination of skills throughout the region.
Community outreach also includes gardening education, cooperation with local service organizations, and education of young people interested in farming and gardening careers. The faculty at the agricultural extension service may also teach classes at the regular college or university, covering topics like the agricultural industry or ethical issues surrounding bioengineered crops. They may work with researchers at other agencies to address issues like epidemics of plant and animal disease, and can assist government representatives with investigations into farming conditions in their region.


By: Valcho

An agricultural extension service might teach tractor maintenance or other farm skills.