What are the Best Tips for Planting a Garden?
A garden may be a strip of land along the edge of a building; a group of containers arranged indoors or on a porch or balcony; herbs growing in little pots on a kitchen windowsill; a large enclosed area set aside for growing vegetables; a patch for berry canes; or acres of carefully tended lawns and plantings, intermingled with fountains and trees. Planting a garden means something different if one is starting with these different results in mind, but there are some tips for planting a garden that apply in most, if not all, of these cases. These include tips on choosing seeds and/or plants, planning the garden layout, preparing for planting, and planting at a good time.
When choosing seeds and/or seedlings in order to plant a garden, it's important to do so with one's plant hardiness zone or climate zone in mind. These numbered zones appear on seed labels and plant tags. They are general indicators of where plants are likely to flourish, having the proper temperature and growing season length. In a location with a short growing season, it can be particularly important to give plants a head start by germinating seeds indoors, or planting young plants rather than seeds when growing food crops. Starting with high quality seeds and keeping seeds cool and dry until planting time are two tips that may increase success.
Planning a layout for planting a garden may be about maximizing the yield; preventing pest incursions; making the garden accessible; or creating the most beautiful possible space, given the parameters of landscape, climate, and taste. When doing this type of planning, it's important to consider factors such as plant height, sun, shade, and water requirements, leaf and flower color, whether the plant will need support, and spacing — both for growth and for weeding. In a planting a garden with flowers, it's often considered ideal to include early bloomers, mid-summer bloomers, and late bloomers, so that the garden will always have color. In planning pest control, consider pest repellents in the form of plants, as well as sprays, scarecrows, shiny things, and fences.
Want to automatically save time and money month? Take a 2-minute quiz to find out how you can start saving up to $257/month.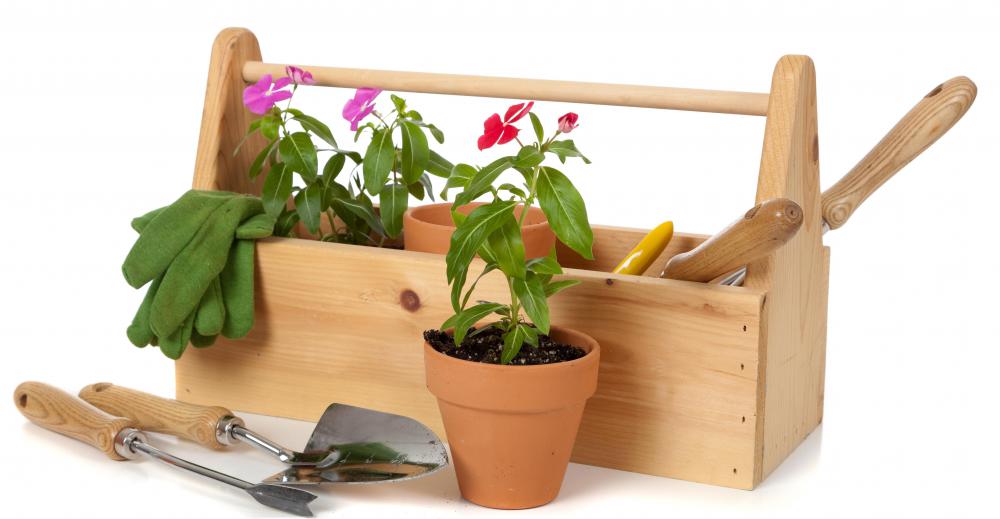 Preparing for planting a garden may mean choosing containers and filling them with an appropriate mix, building up raised mounds, or tilling and fertilizing the soil. Check with local experts, such as an extension service or agricultural organization for advice for one's area, both for preparing and for planting. Knowing, for example, the typical date of the last frost—if one lives in an area that gets cold in winter—can help one decide when to plant, as well as be prepared to cover or otherwise protect young plants if a sudden cold spell strikes.