What is an Accordion Door?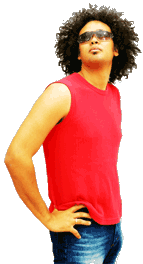 An accordion door, partition or curtain gets its name from the way that the accordion instrument folds into discrete sections. Like the instrument, these doors feature panels that fold into each other, creating a neat stack when the door is closed. When open, the accordion panels flatten out and can cover a variety of area lengths.
It's easy to find accordion door examples at a number of home improvement stores and online at custom or premade door design companies. They come in a variety of materials, and can be made of things like wood, but also are often made of material like vinyl. Lengths can vary, and a small door could close off a half bathroom, while larger doors can easily fit in a regular doorframe. Those seeking to section off a room can purchase accordion panels, which may split a room in two or add an element of privacy to a section of it, and many people have vinyl doors installed in place of shower curtains.
In most cases, the accordion door is installed directly on the doorframe, but some do have a hiding feature, that allows the door to slip into the frame. The latter are more difficult to install. Simple vinyl doors tend to be easiest to hang, but customers must watch the durability factor of these doors. Yanking and pulling on a vinyl accordion door will frequently cause it to rip or tear.
Wooden doors or those made of other material may be more durable. Sometimes these pull fully across the doorframe, or two doors are installed, each with no more than one or two folds. These doors can be beautiful when placed in a home, but because they have the folds, which usually feature metal parts, it is fairly easy to get a finger caught between the panels. Little kids should especially be watched around these and encouraged not to play with the doors to prevent finger injuries.
Many people view the accordion door as an excellent way to inexpensively place a door in area where greater privacy is desired. As stated, especially the vinyl doors may be easy to install, and they do come in a variety of colors and lengths to suit differing decorating tastes and space requirements. Vinyl doors don't provide a significant amount of noise reduction, but they can be exceptionally useful for closing off areas of a home. The sturdier wooden types are more likely to suit greater privacy and noise reduction needs, but they usually take a little more skill for door installation.
Man with hands on his hips