What is a Virtual Office Phone?
A virtual office phone is a service that businesses can use to route phone calls to their employees, whether the employee is in the office, at home, or elsewhere. A virtual office phone is designed to give the caller the impression that all employees are working from the same office location. With a growing number of businesses using contractors, freelancers, and telecommuting or work-from-home employees, a virtual office phone service can be very useful in reassuring callers that the business is stable, professional, and cohesive.
For example, a company's contracted bookkeeper who works from her office in Philadelphia, the salesperson on his cell phone in Los Angeles, and the CEO at his home in Chicago can all be reached via extensions of one main "office" phone number. When a person calls a business that is using a virtual office phone service, they will generally reach a recorded greeting, an "auto attendant feature," as a first step in directing the caller to the person they want to reach. These greetings vary from being generic to being highly customized to meet the company's needs.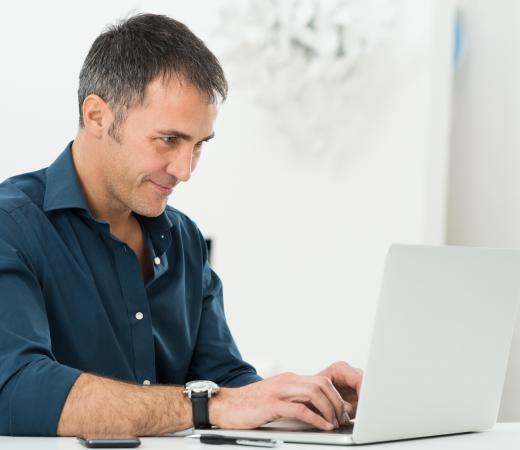 Depending upon the virtual office service that a business uses, options for this initial point of contact can vary. Some systems will ask the caller to dial the extension of the person or department they are trying to reach. Others may offer a dial-by-name directory, or even provide a live person, acting as the company's receptionist, to answer and direct the incoming calls. The caller will be led through the service's system with the goal of directing the caller to the person or department they are trying to reach. Ultimately, the call will be routed to the employee's phone, whether it be his cell phone or a land-line in another building, city, state, or country.
Additional features offered by virtual office phone service providers can vary. These may include anything from the basic auto-attendant service to conference calling, on-hold music, customized on-hold marketing messages, call forwarding, call waiting, voicemail-to-email capabilities, and more. Virtual office phone services are usually subscription based. Costs vary greatly depending on the service provider and the number of features that are included in the virtual office service plan.
As the global economy expands and telecommuting work opportunities increase, virtual office phone services are utilized by a range of businesses. Small start-ups may use the service to make their company seem more established and professional, while national and international corporations may use the service to make their various branches appear more unified. Whatever the reason, a virtual office phone can be a convenient, centralized service for a business.
AS FEATURED ON:
AS FEATURED ON:






By: Rido

Increasingly, the person running a virtual office may be a freelancer or contractor who needs to be patched into a call.