What is a Transfusion Service?
A transfusion service is an organization or hospital department responsible for managing blood and blood products for transfusion. Blood banks can handle transfusion services for small hospitals and clinics, while large facilities may have their own internal blood banks with all the personnel and supplies they need. People who work for this service have training in transfusion medicine and are familiar with the needs and safety concerns of this field.
Routine uses of blood products for transfusion can include preparing patients for surgery and treating people with blood disorders. The transfusion service meets these needs with blood products, making sure they are safe for use in a given patient and providing as many units as the hospital or clinic needs. A representative of the transfusion service can hand-deliver products to areas where they are needed, or someone can arrange to pick them up.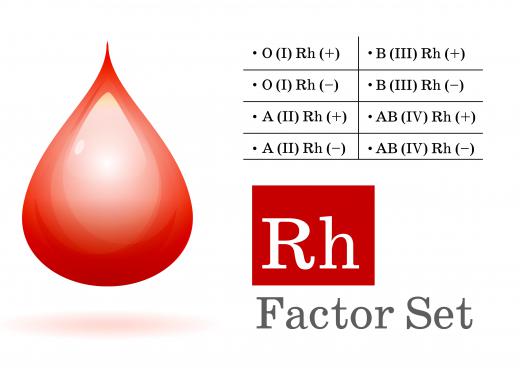 Transfusion services also step in during emergencies. People losing blood quickly in surgery or as a result of injuries need blood rapidly. The hospital submits a request for blood to the transfusion service, which takes samples from the patient to type and cross-match with blood products for safety before delivering blood. They may bring extra units if there are concerns about not having enough blood on hand and can assist with setting up intravenous drips for infusion and handling other aspects of the transfusion.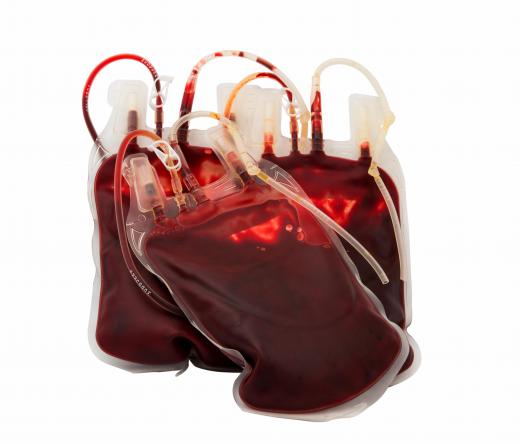 In addition to handling blood products, the transfusion service can also work with bone marrow. It types and collects bone marrow for donation, stem cell collection, and related tasks, and provides bone marrow for transplant in patients who need this treatment. Patients with certain kinds of blood cancers may need to receive radiation therapy to kill their own bone marrow so it will stop producing rogue cells, and require a transfusion of new, healthy marrow to start making blood cells again.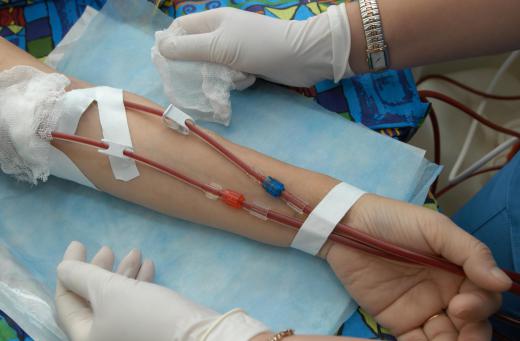 Working for a transfusion service can put people in a variety of environments including labs, operating rooms, and storage facilities. The work includes routine and emergency procedures. Hours can vary because the facility needs staff at all times to respond to emergency requests for blood. People may have an opportunity to travel with mobile blood collection services and may also travel to deliver blood and blood products in rural areas where the hospital is not large enough to meet its own transfusion needs. Doctors, nurses, and medical technicians can all find employment with such services.
AS FEATURED ON:
AS FEATURED ON:






By: Maxim Pavlov

The Rhesus Factor set of blood types.

By: ksena32

A transfusion service is responsible for managing blood products for the process of transfusion.

By: Max Tactic

Transfusion services may be needed during emergencies, such as a patient losing blood quickly in surgery.