What Is a Training Fellowship?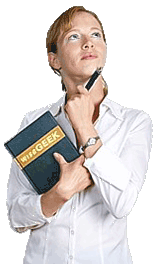 A training fellowship is a necessary and crucial element of many educational programs. Depending on the field and depth of study as well as the requirements of related jobs, a training fellowship can provide valuable hands on training and experiences that general classroom education cannot provide. Fellowships can be either paid or unpaid. It is also possible to receive a scholarship or a grant to fund personal expenses throughout the length of the fellowship.
Real life training can come in various forms. A training fellowship could be a short internship or an apprenticeship that lasts several years. Hands on training is often counted or measured by the number of hours completed. Certain fields, such as social work, may require a number of training hours before certification is possible.
Training fellowships are usually arranged and overseen by an educational institution. Students within the medical field, for example, may need to complete several fellowships. Within the medical field, there may be required examinations both before and after a period of fellowship.
Students may sometimes wish to improve and strengthen their educational backgrounds by finding outside training fellowships. A program coordinator, supervisor, counselor, or school career center usually has information on these opportunities. Fellowships can also serve as excellent tools for beginning students. Real life experience can not only provide a student valuable skills, but can also help a student to decide if they have selected the correct field.
Like a traditional apprenticeship, a training fellowship could be an independent and long form of training and education. Certain occupations, such as craftsmen or electricians, can receive their training from an extended apprenticeship. For cases such as these, students wishing to obtain an apprenticeship should contact professional societies within the field or organizations or training centers. Government or regional departments of labor may also be able to provide information on apprenticeships or hands on training opportunities.
When researching an independent fellowship, it is important to be cautious and particular. It is wise to research the organization or business fully before entering into a work agreement. All fellowship agreements or contracts should be transparent and clearly stated. Trainees may want to investigate the credentials and background of potential supervisors. A fellowship supervisor is important to a student's training experience and can be a helpful mentor throughout the remainder of the student's education or career.
Training fellowships are available in nearly every field and are located worldwide. International fellowships are an excellent way to receive global experience. Information about fellowships can be found online through job and internship search engines and from educational institutions or career centers.
Woman holding a book