How Do I Get a Writing Fellowship?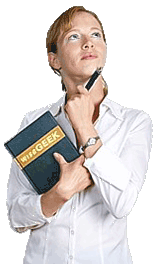 A fellowship is a kind of short term employment that is offered by institutions, such as universities, to professionals who may excel in certain fields. In return for a predetermined sum of money, an individual may be expected to teach courses, program events, or deliver lectures or readings. An individual who receives a writing fellowship is normally a writer who specializes in an area of creative writing, such as poetry, fiction, or plays. To get a writing fellowship, your first step should be to choose a fellowship offering for which you are qualified. Next you may be responsible for preparing a sample of your work and composing a short essay about your goals.
There are a number of resources that you can use to learn about writing fellowships. Websites designed to provide writers with lucrative opportunities may be good places to start looking. If you live near a college or university, you may want to investigate their literature or creative writing departments to learn about potential writing fellowship awards. Libraries and bookstores also tend to carry books that list writing opportunities, including fellowships.
Once you have found a reliable list of fellowships, your next step should be to determine which awards you are qualified to earn. Prerequisites for a writing fellowship may include undergraduate or graduate degrees, publications, or teaching experience. In some cases, you may be expected to present letters of reference from professors, colleagues, or editors who can testify to the quality of your work and your seriousness as a writer.
A fellowship application normally requires you to send a sample of your work. If you are applying for a fellowship as a playwright or prose writer, a sample might need to be at an approximate word or page count. Poets are normally expected to submit a certain number of poems or a certain number of pages of a long poem. While it might be tempting to sometimes send more of your work than what is asked for, it is usually a good idea to stick to the guidelines.
Writing fellowship applications sometimes require applicants to send in statements of purpose. These are normally short essays that describe your experience as a writer and may explain which goals you hope to achieve in a fellowship. While it is a good idea to write honestly about your ideas as a writer, it may be helpful to also research a fellowship in order to write about programs or classes you would like to organize. Many academic departments that offer fellowships have certain preferences, an understanding of which can make you a more desirable candidate for a fellowship.
Woman holding a book