What Is a Supplier Review?
Supplier reviews are a business tool that many companies utilize when evaluating the merits of doing business with a particular vendor or supplier. The reviews normally occur before deciding to make a purchase, and also periodically even after the supplier is designated as an authorized vendor for the company. The main purpose of a supplier review is to make sure the quality of goods and services as well as the delivery methods and other aspects of the transaction process are in harmony with the needs of the customer.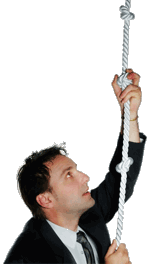 Sometimes known as a supplier appraisal or evaluation, there is no single correct method for conducting a supplier review. The scope of the review will usually be determined by the culture of the client who is conducting the evaluation. Some will place emphasis on price, while others are more concerned with consistent delivery times, quality of goods tendered, and other factors that help to ensure the relationship does not hinder production in any manner.
While there is no one right way to structure a supplier review, there are several common areas that most customers will include in the evaluation. Ease of ordering is often one strong consideration. Timely delivery is also an important consideration, with emphasis on the suppler being able to ensure delivery by a date that is acceptable to the client. The range of goods and services offered will also be important, allowing the customer to save time by purchasing more of the items needed from a single vendor. As with just about any purchasing activity, price will also enter into the review, especially if two suppliers are more or less equal on all other factors.
While a supplier review will occur before entering into any type of contractual agreement with the vendor, it is not unusual for businesses to conduct periodic reviews on each approved vendor throughout the duration of those contracts. Doing so helps to determine if the supplier is consistently meeting the needs of the customer, or if there are any service issued developing along the way. A final supplier review will occur just before the expiration of the current contract, allowing the customer to decide whether it is in the best interests of the company to renew the contract, negotiate for better terms, or open up the business for bids and proposals from other potential suppliers.