What is a Service Learning Center?
A service learning center is a coordinating department at a college connecting students with real world service opportunities in the community that tie in with their educational pursuits. It is distinct from community service, where the primary goal is to do good in the community, although many service learning opportunities provide a chance to benefit the community, as well as the student. Students can use the service learning center to find job and service opportunities that will help their studies, like free legal clinics for law students or people considering law.
At the service learning center, staff provide information about a number of local service opportunities. These are vetted by the college or university and often have a history of partnering with students. People may be able to receive class credit for their participation, and in colleges with a service requirement for graduation, service learning can help them meet that requirement so they can graduate on time.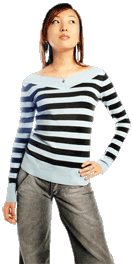 Service organizations may also have a presence in the service learning center. Some provide part-time programs to allow students to work for them while continuing their education. Others offer structured service opportunities for a semester or a year, where a student takes time off with permission from the school. International service learning is often an option and can be useful for students studying topics like foreign languages, political sciences, art, or development issues.
Students can contact a service learning center to get information about opportunities that may meet their needs. It can also provide a chance to talk to other students who have completed service and can provide more information on how it actually works on the ground, what to avoid, and how to prepare. Often, workshops and lecture series are available to allow students to interact with representatives of service organizations to learn more about what they do, and how service with them can be applied to a college education.
It is usually possible to visit a service learning center without an appointment to get some basic information. Most keep pamphlets, binders with service opportunities, and other information readily available. They may also maintain websites with databases of information and more resources. For specific advice and counseling, it can be helpful to make an appointment to ensure that there will be enough time to talk and get the necessary information. Staff at the center can also provide referrals to representatives of specific groups and organizations once students are prepared to start applying for service learning opportunities.
AS FEATURED ON:
AS FEATURED ON:






Woman with hand on her hip