What is an Adult Education Center?
An adult education center is also commonly referred to as a school for lifelong learning. At such a place, adults are able to learn new skills, which often lead to better job opportunities in the marketplace. An adult education center is not a college or a university, but may be located on a college campus. Many, however, are found at other community locations.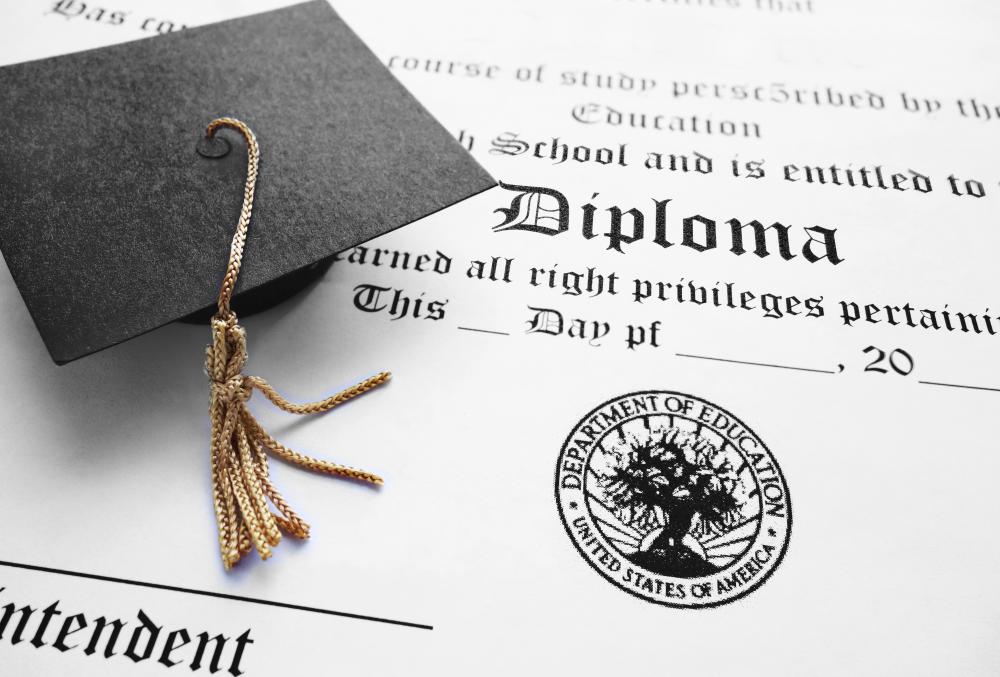 Adult learning is often geared toward helping adults acquire a new trade or new work skills. In many instances, however, adult education courses are geared toward basic learning, particularly for adults struggling with math and reading literacy. At an adult education center, students are encouraged to learn in an environment of their peers who are also focused on similar educational and employment goals.
Students who did not complete a secondary education often attend an adult education center to obtain a high school diploma or an equivalent certification. In some instances, an adult education center may even be located on or near a local high school campus even though classes are not shared with traditional high school students. Many of the classes offered at an adult school also occur during non-traditional school hours to accommodate the daytime work schedules of some adult students.
In addition to basic education courses, such as math and reading, some of the adult education courses commonly offered at an adult education center include medical billing and coding, computer education, web design, accounting, and business management. Classes are also commonly offered to help foreign immigrants become citizens and to help these individuals learn a new language. Individuals interested in learning a foreign language can also sometimes find these classes offered at an adult education center.
Adult continuing education is useful in helping adults learn basic skills and acquire new ones for the workforce. Not all who attend an adult education school do so for these reasons, however. Often, classes offered are geared toward hobbies, such as genealogy research, sewing or scrapbooking.
Admission requirements at an adult education center may vary, but most only require students to be adults living within a certain area. Fees are often on a per class basis and some are even offered on a sliding scale basis according to a person's income. Adult students of all ages and from all walks of life are generally welcome to attend an adult education school.