What is a Recessed Ironing Board?
Washing and drying clothes often results in wrinkled items that must be ironed. An individual needs a flat surface where he or she can lay out the items to press, but a standard sized ironing board can be cumbersome and take up a lot of space. A recessed ironing board is a board that a person can fold up and hide away inside a shallow cabinet. The cabinet can usually be wall mounted or set back into the wall. The cabinet of a recessed ironing board sometimes also includes shelving and storage for the iron and other ironing essentials.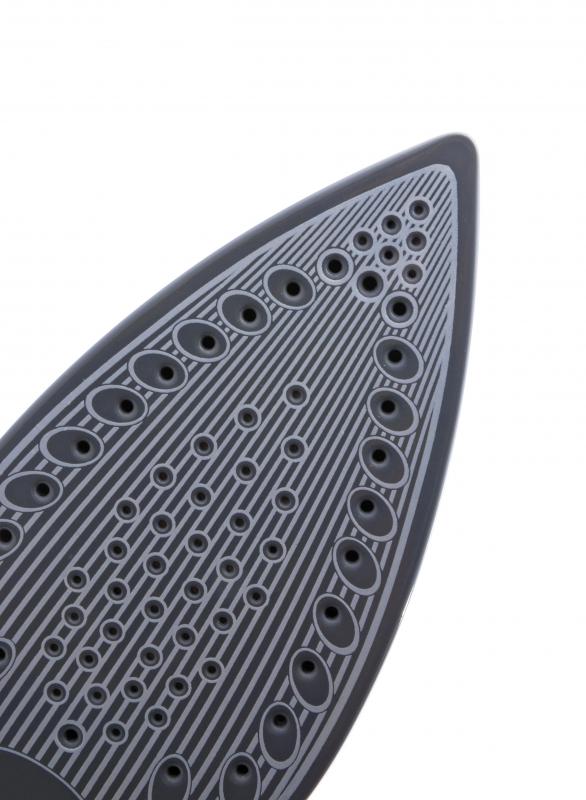 A basic recessed ironing board offers a place to tuck away the ironing board behind an attractive door. More deluxe models include additional features. The ironing board cabinet might include shelving where an individual can store laundry items such as spray starch. It might also include a special shelf where a hot iron can be stored, eliminating the need to leave the iron out on a table or counter to cool before storing. Built in electrical outlets can be a very convenient feature, as they allow the iron to be plugged in right in the ironing center.
A built-in, recessed ironing board might be included in a newly built home. Those with existing homes can often add a recessed ironing board on their own. The homeowner can simply purchase a pre-made laundry center, break into the wall between the studs, and mount the cabinet according to the manufacturer's instructions. A homeowner who is not comfortable with do-it-yourself tasks can hire a handyman to do the installation. Many laundry centers can also hang right onto the wall if desired.
Many recessed ironing boards are mounted in a finished laundry room. If the home does not have a laundry room, or it is an inconvenient place to iron, the homeowner can hang the board just about anywhere. The kitchen or a mud room are popular choices for people who wish to have an ironing board cabinet but do not normally do their ironing in the laundry room.
The recessed ironing board is often an excellent choice for apartment and small space living. A standard sized ironing board is very large, and finding adequate storage space can be difficult. An individual must carry out and unfold the board, and then put it away after each use. A fold up ironing board can provide an ideal solution for the person who is pressed for floor and closet space.
An iron.

The bottom of an iron.