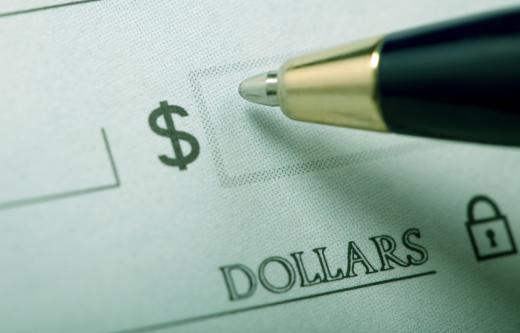 A prepaid Visa® is an alternate form of payment that works much like an ordinary credit card. It allows consumers to purchase items without having to carry cash or checks around with them. This can be convenient for those who are on the go or who just prefer to keep little cash in their wallets. Additionally, it can be a faster way of paying than pulling out a check, filling it out, and recording the transaction in a checkbook ledger.
While credit cards do have their benefits, they don't top prepaid Visa® cards in one respect: they are not debt-free. When a person uses a credit card, it can often feel as if he is purchasing something for free. He hands over a plastic card or swipes it through a little machine, and as long as he has a suitable amount of credit, he can walk out of the store without handing over any of his money. This may give the illusion of getting something for free, but the credit card user eventually gets a bill for the amount spent as well as finance charges and other fees. A prepaid Visa®, on the other hand, is a debt-free instrument; a monetary amount is preloaded on the card, so there are no bills or finance charges to pay later.
With a prepaid Visa® in hand, a consumer can pay bills or make purchases wherever regular Visa® cards are accepted. This means a prepaid Visa® holder can make purchases online, in brick-and-mortar stores, and even over the phone. He can pay bills with his prepaid card, eliminating the need for writing checks, as many companies accept Visa® cards as payment. This type of payment can even be used to make reservations. This can be helpful, as some merchants will not book a reservation without valid credit card numbers or some type of cash deposit.
Typically, prepaid Visa® cards can be reloaded with money, which means the consumer never has to run out of money to spend on the card or lose the ability to use it. They can also be used to withdraw money from automated teller machines (ATMs). In this way, they work much like debit or check cards, as the holder can use a pin number to withdraw money against the prepaid Visa®'s current balance. The difference is that the money simply comes off the holder's account balance and not out of his checking account.


By: Bojan Pavlukovic

A prepaid Visa allows people to pay for things without writing checks.

By: Odua Images

A prepaid Visa card can be a convenient way to access funds while shopping.

By: BlueSkyImages

Prepaid credit cards are an effective way to control the spending of teens or young college students who are managing money for the first time.

By: diego cervo

With a prepaid Visa card, a consumer can make purchases wherever regular Visa cards are accepted.