What Is a Personal Care Plan?
A personal care plan is a detailed description of the services a patient needs from a personal assistant (PA), also sometimes called an aide. Some older adults and people with disabilities need personal assistants to help them complete basic tasks. Temporary assistance can also be necessary after an injury. Such help allows patients to maintain as much independence as possible and can be less costly than placement in an assisted living facility.
Funding assistance for personal care is often available through government benefits, which people may qualify for if their income is low or they have needs related to a particular kind of disability. Some governments, for example, have funds set aside to provide care for people injured in war. In other cases, it may come from an insurance company, if a patient had an insurance plan that covered these services.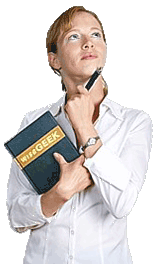 In this document, the patient and care providers can work together to describe the nature of the patient's condition. One purpose of a personal care plan is to document the need for a personal assistant, which may be required to get funding assistance. For example, a wheelchair user might indicate that help with transfers to get into bed, use the toilet, and bathe is necessary. Likewise, a patient with a brain injury could rely on a personal assistant to stay on task during the day and complete activities like dressing and eating.
Some government agencies or insurance plans require people to use specific forms to make a personal care plan. The form includes a number of fields patients can use to describe their needs. These can include descriptions of disabilities or impairments along with information about the patient's level of independence in various areas. For example, an older adult may be able to bathe, dress, and eat without assistance, but could need help with getting around the house and the neighborhood.
The plan can also discuss any infection precautions or special concerns. Very large patients or people who health conditions that may make them fragile could need special handling to reduce the risk of injury. They may need personal assistants who have completed specific health and safety training. A personal care plan can be used to develop an agreement that documents the responsibilities of personal assistants and explains how often they will be needed. If there are any problems, the personal care plan is available for reference to resolve them efficiently.
AS FEATURED ON:
AS FEATURED ON:






Woman holding a book