What is a Lawn Mower Cover? (with pictures)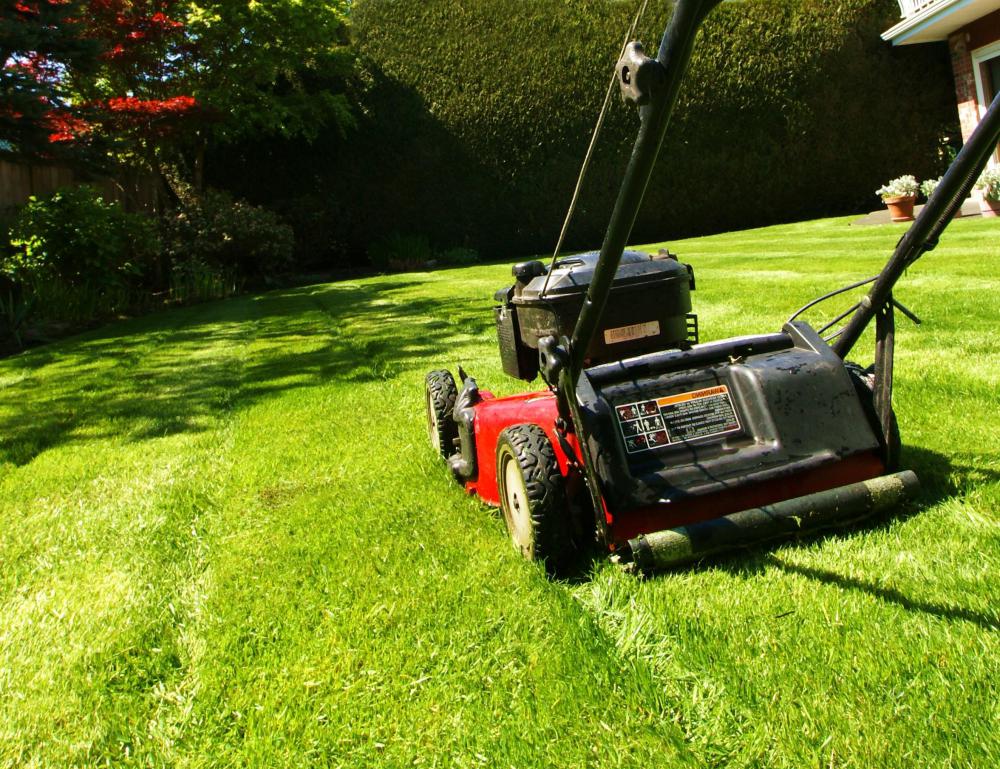 A lawn mower cover is a product typically made of a lightweight yet waterproof fabric. It comes in a variety of sizes and shapes, so it can fit over both push and riding mowers. It may have a zipper or pull cord on one side so it can be easily taken on or off the mower, and tightened to give a custom fit.
This type of lawn mower accessory is usually made of nylon or vinyl. Nylon types may be somewhat stretchy, while vinyl covers often are not. These covers are typically black in color, but might be custom-ordered in a variety of other shades, if desired.
In order to place a lawn mower cover on a piece of lawn equipment, a person should begin at the top of the mower. He should then slide the cover down, over the top of the machine, until he reaches the bottom. After that, he can secure it by tightening the cord or zipping the zipper closed.
In order to remove a lawn mower cover, a person should first untie the string or unzip the zipper. He can then gather the material at the bottom of the lawn mower and peel it back over the top. Once it is completely removed, it can usually be folded easily, and then placed into a storage bag until it is needed again.
Some of the advantages of a lawn mower cover are that it protects the equipment from moisture and insect damage. It can also help keep a lawn mower clean, which could help it run better. For these reasons, people who do not have a storage area for their lawn equipment might need to purchase this accessory, so their machines do not have to be exposed to the elements.
These covers can usually be cleaned by wiping them down with a damp cloth or sponge. If they have caked-on mud or dirt, a person might want to spray them down with a garden hose, and then lay them in a sunny area to dry. Washing these covers in a washing machine is generally not recommended because they might shrink if this is done.
Lawn mower covers can usually be purchased at a lawn and garden supply store or online. They are normally inexpensive and last for several years without ripping or tearing. This might mean this accessory is a good choice for people who want to protect their lawn equipment so it will last longer.
Being exposed to the elements can cause problems for lawn mowers.

A lawn mower cover may have a zipper or pull cord on one side, so it can be easily taken on or off the mower.