A law lecturer is an individual who provides law instruction at an institution of higher learning. This individual might be a professor of law and have a permanent position at the college or university, or he or she might travel and give various presentations at different locations. A law lecturer might also prepare presentations for law conferences, or seminars for current professionals. Depending on the nature of the work and the people he or she will be working with, the qualifications for this job can vary.
Generally, anyone wanting to become a law lecturer will need to get a bachelor's degree followed by three years of law school in order to get a Juris Doctor (J.D.) degree. Some people will pursue further education to get a Master of Laws, often abbreviated LL.M. The educational path that an individual chooses to follow is largely based on his or her career goals. A law lecturer may or may not be a practicing or licensed attorney; this will require taking and passing the bar exam in the state in which he or she wishes to practice. It is fairly common for lecturers to be licensed lawyers.
This is especially true for people who become lecturers and professors at law schools, where future lawyers are trained. Each law lecturer will generally specialize in one or more areas of law, and will lead courses in this area. All law students need to take a wide variety of courses, so it is important for law schools to hire lecturers from a variety of backgrounds. These people will generally be more focused on education than on the practice of law, though some will maintain both professions even if they are employed in a faculty position at a college or university.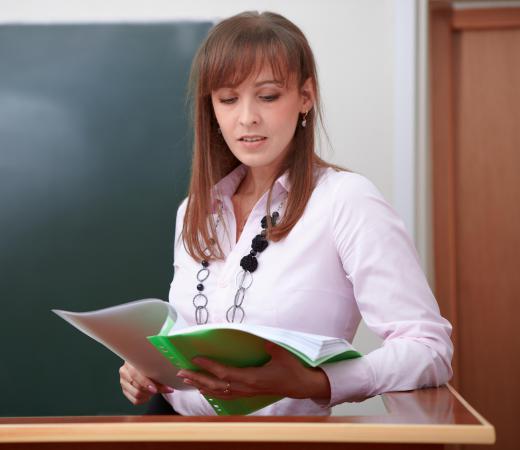 A law lecturer who presents at conferences or seminars will generally be a licensed attorney who, for a variety of reasons, is seen as a leader in his or her chosen area of law. These people will generally be more focused on the practice of law than those who are employed at a school, who are focused on education. Regardless of an individual's chosen direction, it is important for any law lecturer to be interested in the topic, and knowledgeable on the material, as well as being a comfortable and engaging public speaker. This will help to ensure that any lecture is a success, and that people will remember the material.
AS FEATURED ON:
AS FEATURED ON:






By: WavebreakmediaMicro

A law lecturer provides lectures at a university.

By: AlexOakenman

Each law lecturer will generally specialize in one or more areas of law.