What is a Home Based Franchise?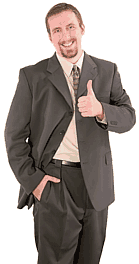 A home based franchise is a business purchased from a parent company and usually run from one's home, typically from a computer via Internet connection. There are various types available for purchase, although the most common are website or marketing related. Consulting franchises, web design franchises, and business service franchises are all examples.
The benefits of owning a home based franchise are many. They offer flexibility in where and when one works, since work is often performed entirely from a computer. This means that anywhere with a connection to the net is a potential place for getting work done. Aside from the physical aspects of a home based business, this type of venture offers the added bonus of working under a proven name in a given industry.
Franchises are often more successful than other new businesses, thanks to the power of working under a name consumers already trust. This can be even more beneficial in the case of a home based franchise because customers for many of these companies are business owners, managers, and directors. Unlike general consumers, these people are making decisions that may impact the company as a whole. This means that using a reliable name brand could be a major factor as they choose who to do business with.
The qualifications needed to run a home based franchise vary based on the company. Some businesses offer full training and do not require much technical knowledge on the owner's part. Other business models may require years of experience in the industry, certain education levels, and a network of contacts in order to be successful right off the bat. Before choosing the best franchise to buy, potential business owners should determine how much experience and technical savvy is necessary.
Cost is also a factor in determining which home based franchise is worth purchasing. Most home based franchises are inexpensive when compared to more traditional brick and mortar establishments. There is typically much less overhead, no building to buy, and no employees to hire in many cases. However, they do generally cost more than starting a computer based business from scratch, so more financial risk may be involved up front.
In some cases traditional and home based franchises may be combined. For example, a cleaning franchise may be primarily run from one's home while the actual cleaning work will have to be done on site or by hired employees. Scheduling may still be flexible and most business paperwork can be done from a home office.


Businessman giving a thumbs-up