A grief center is an entity that offers support to people who have lost a loved one. This facility may be within a hospital, affiliated with a hospice or palliative care service or a separate community organization. After loved ones have passed, survivors may have difficulty coping with their feelings and moving on with their lives. Grief centers offer programs and support groups to serve varying age groups and often have special sessions for parents who have lost their children.
Most grief centers have a small, paid administrative staff, but operate with the assistance of volunteers. Many operate as non-profit organizations that accept charitable donations to facilitate their services. Some centers are staffed with counselors that offer one-on-one sessions with people who have recently lost a loved one. These facilities often have libraries with material about the process of grief and personal recovery from loss.
Volunteers lead groups and activities to help the bereaved identify and cope with their emotions. Groups may include families or break down their clients into age groups. While some of group time is spent in talk-therapy, sessions at a grief center often involve writing, craft, or movement activities. Although patrons of a grief center are mourning the loss of a loved one, the mood is not always somber.
A child may be enrolled in a grief center after the loss of a parent, grand-parent, or sibling. Children are less likely to understand loss than adults and usually need special care to understand and accept bereavement. The focus of a grief center for children is providing a safe environment with peers. They may share stories about the deceased with the goal of highlighting enjoyable parts of their lives rather than their departure. Older children may be asked to write in a journal, while younger children are given art projects to help express their emotions.
Grief center staff may be involved in the outside community. In the event of a child's death, a grief center can make presentations at that student's school. Some have online forums for people who are unable or unwilling to attend services in the community. As part of hospice or palliative care services, grief centers offer seminars on advanced planning, funeral arrangements, estate planning and what to expect during the dying process.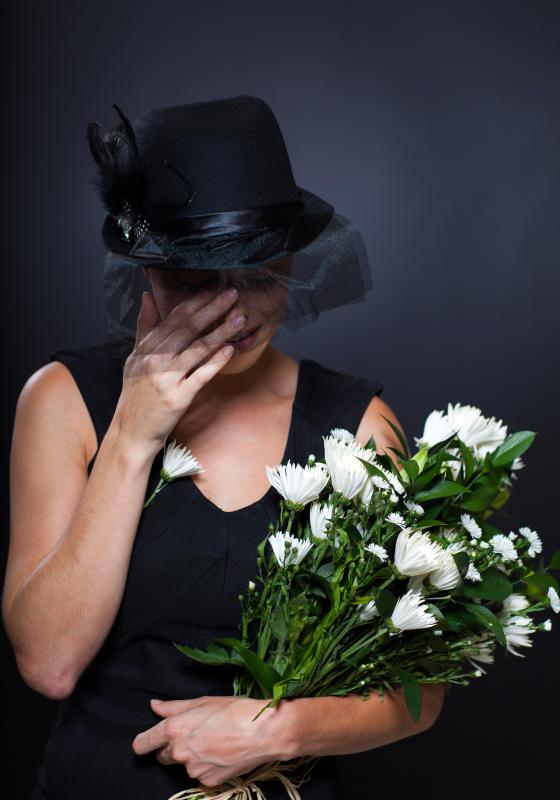 While the main focus of a grief center is coping with the death of a beloved person, some offer additional programs for other types of grief. There may be special sessions to help both adults and children with their feelings after the loss of a pet. Some offer counseling and group therapies to deal with grief after a divorce. These centers may also have sessions that focus on depression unrelated to bereavement.
The best way to learn what bereavement services are in an area is to contact a local grief center. Many have websites that list session schedules and the types of therapeutic programs offered. A hospital, hospice or community mental health provider can usually make referrals to a grief center in the community.