How do I Choose the Best Grief Support Group?
Countless grief support group options exist, and you can choose one that deals specifically with the type of grief you are experiencing, or one that deals with grief in general. Online grief support group options also exist, which makes attendance much easier, especially if your schedule is such that you cannot make daytime group meetings. Some sufferers may also opt instead for a one on one grief support session, providing a less public experience for dealing with grief. Choose a grief support group based on your individual needs and desires, and decide ahead of time how much of your grief you are comfortable sharing with a group.
If you don't want to share specifics of your grief, you may want to choose a general support group that does not specify on one type of grief. You will choose how much you share and when you share it, and you can keep more personal issues you are not comfortable sharing to yourself. Make sure the grief counselor is experienced and credentialed. The counselor should be able to guide the discussion effectively and offer encouragement and strategies for coping. A background in counseling is always a plus.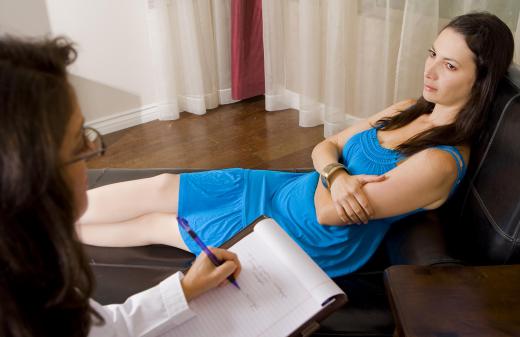 Some grief support group options deal with a specific type of grief. Coping with the loss of a child, for example, may need a group that can handle the specifics of that scenario. Being in a group with people who have been through the same traumatic experience as you have can be extremely helpful, especially if members of the group are further along in their grief recovery than you are. They may be able to lend strategies and support, making your personal ordeal that much less difficult. Grief can sometimes lead a sufferer to feel as though no one else understands his or her pain; a subject-specific grief support group can help eliminate that feeling of isolation.
Online support groups cater to people who cannot fit an in-person class into their schedules, or people who simply cannot bring themselves to attend a face to face session. This is a normal feeling, as many types of grief are closely associated with feelings of shame or even fear. An online support group can help such sufferers cope with their grief right from home via online communications with counselors and other sufferers. For some people, this is a first step toward building up to an actual face to face meeting.
AS FEATURED ON:
AS FEATURED ON:






By: Phase4Photography

A counselor may be able to recommend a grief support group.

By: ArenaCreative

Grief sufferers may feel as though no one else understands their pain.

By: Michael Flippo

Some grief support groups are run by churches and have a spiritual component.

By: WavebreakmediaMicro

In some cases, grief therapy is part of a broader treatment plan.

By: auremar

Friends can be one of the best sources for help during grieving.

By: gstockstudio

Support groups provide a comfortable setting for people to discuss their grief.

By: giideon

Some grief support groups are designed for couples to seek help together.

By: Photographee.eu

People facing a serious illness may find comfort in a grief support group to help them deal with the emotional toll of their disease.