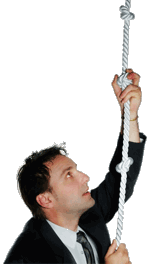 A first mover is a large firm that occupies an emerging sector of the market before competitors. This can create a distinct advantage which the company can build on to increase customer loyalty and retain market share. In business, this is known as the first mover advantage. Companies with a reputation for being ahead of the market may be watched closely by critics and commentators to identify growing market sectors that could bear closer watching. For example, if an innovative technology company invests in a new, unique product, this may mean that similar products will be brought out by competitors in coming years.
Being the first into a new market segment doesn't necessarily make a company a first mover, because it also needs to be significant. Large companies hold a bigger market share, have substantial funds to invest, and are able to extend market reach quickly. In Internet commerce, for example, numerous small firms took to the Internet to sell consumer products before major companies did, but weren't first movers because they didn't have a significant market impact.
First movers recognize that an emerging market segment could be important, and capitalize on it by acting quickly. This could involve rolling out new products and services, entering markets that are not heavily exploited, and so forth. Such firms may be considered innovative because they attempt to stay ahead of the curve. Their head start also gives them a distinct leg up against the competition.
These companies can spend more time perfecting their products, because they enter the market quickly. They may use a soft rollout to gauge consumer interest and get feedback they can use to create a second generation design before other companies have even entered the market. Being first also allows them to capture early adopters, who may stick with the company after competition breaks into the market. A reputation for innovation can also attract other consumers, including people who might prefer to buy products from a first mover that has had an opportunity to tweak and perfect designs.
This activity involves some calculated risk. When a first mover takes on a project, it does so in the hopes that the plan will pay off, but this doesn't always occur. Development teams may set goals for products and releases to avoid wasting time, energy, and capital. If a new product does not catch on within a set period of time, for example, the company could stop developing and supporting it. Moving on to something else before taking large losses can allow companies to continue gambling on the market with new innovations.
Man climbing a rope