What Is a Family Support Group?
A family support group is an organization designed to provide assistance, advice, and compassion for families involved in a crisis. There are thousands of different family support groups, most of which are specific to a certain cause or concern. The format of a family support group can vary extensively; some are conducted entirely over the Internet, while others are local groups or chapters of national groups that hold regular meetings and offer in-person services to members. Finding a family support group can be managed in many different ways, including through Internet searches and by contacting local authorities.
Generally, the goal of a family support group is to assist the relatives and closest friends of a person going through a crisis or difficult situation. By providing a family with an outlet for grief or stress, and arming them with productive tools, family support groups try to give their members a better means of helping their friend or relative in crisis. Some family support groups are designated for the family of a primary person only, while others are for the entire family, including the primary person.
There are many different support groups that cater to specific causes. Illness groups may focus on families that have a member suffering from a particular disease, such as breast cancer, diabetes, or cystic fibrosis. Mental health groups offer support for the families of people with severe mental health disorders, like depression, alcohol or drug addiction, or bipolar disorder. Some support groups also provide help for families with a member in a dangerous occupation, such as the military, fire department, or police force. Bereavement groups help families cope with a recent death in the family, and may also be cause-specific.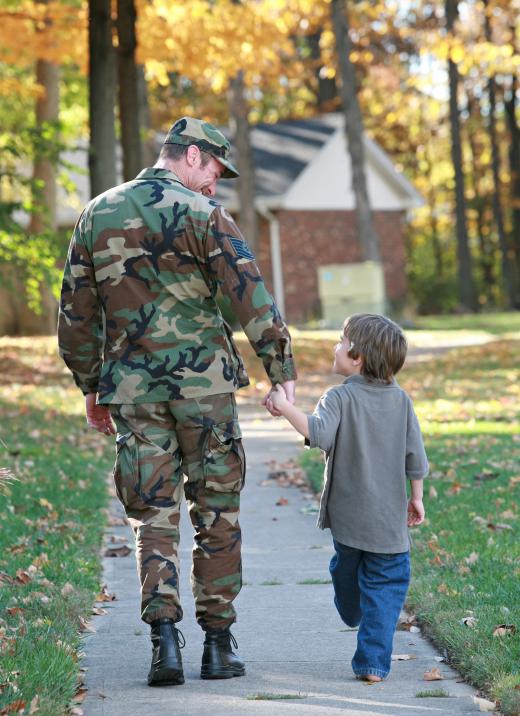 A family support group can take many different forms and formats. Online support groups usually offer informational articles and forums where members can discuss their concerns, questions, and situation with other members. In-person support groups may meet on a weekly or monthly basis to discuss issues and gain courage and support from their community. Both types of groups may be managed or headed by a licensed therapist, who may also offer individual counseling sessions for each family member. Some groups may be tailored to specific age ranges, such as groups for young children, teenagers, and adults.
Good places to find a family support group include the Internet and through community resources. Hospital officials can often provide a list of groups for families dealing with an illness, bereavement, or mental health concern. Local community centers may also be able to provide information about any locally run support groups. Churches often have support groups for a variety of issues, although these may lean toward denominational religious teachings as well as mental and psychological support.
AS FEATURED ON:
AS FEATURED ON:






By: Monkey Business

A family support group can help a family get through a difficult time.

By: sonya etchison

Family support groups may he helpful for families who have a loved one in the military.

By: michaeljung

Bereavement groups help families cope with the deaths of family members.

By: gstockstudio

Family support groups can help people work through various challenges before discussing the matter with family members.

By: lightwavemedia

Families often come together for support during challenging times.

By: giideon

Support groups can help people deal with the loss of a loved one.

By: Photographee.eu

Family support groups might give advice on how to help a relative facing illness.