What is a Drug Interaction?
A drug interaction occurs when a drug interferes in a negative way with another drug or medical condition. These interactions can occur between two drugs, by combining medications with particular foods or drinks, or by a drug interfering with another medical condition. It does not only happen with prescription drugs, it can happen with over the counter medications, vitamins and supplements, and illegal substances.
Every medication is designed to create a certain effect in the body. Drug interactions typically occur when the intentions of one drug interferes with the intentions of the other. For example, antacids coat the stomach, making it harder for other drugs to get into a person's system. Drugs can also interact with a medical condition. Blood thinners help to prevent clotting, heart attacks, and strokes, and are often prescribed to individuals with certain heart conditions. If someone has weak blood vessel walls, or if they bruise easily, then blood thinners can cause a bleeding disorder.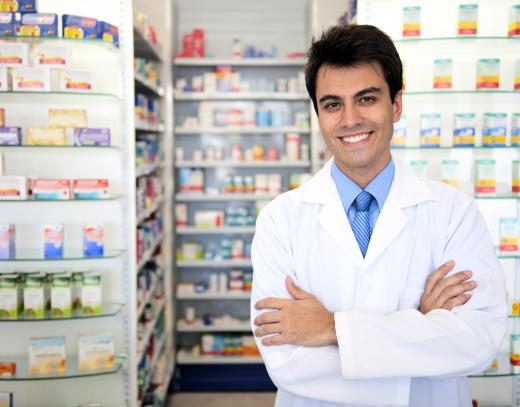 Medications can also interact with illegal drugs or with alcohol. Most prescription medications are not supposed to be taken with alcohol, as alcohol can alter the way the medication acts. Vitamins, herbal remedies, or supplements can also negatively interact with other medications. Many people do not realize that different herbs, even ones found in teas, can interfere with their medications.
The most common symptoms of a drug interaction are headaches, nausea, dizziness and fatigue. It can also cause heartburn or a change in blood pressure. In some cases, drug interactions can lead to constipation or diarrhea, muscle weakness, tremors, anxiety, or clumsiness. In extreme cases, drug interactions can lead to severe medical problems or even death.
Many complications due to a drug interaction are preventable. When you visit your doctor, bring a list of any medications you are currently taking, even if you only take them occasionally. Check with your doctor or pharmacist before beginning any new treatment, even for over the counter medications. Have one pharmacy that your entire family uses, so that the pharmacist has an accurate record of any medications you may be on. Many pharmacies automatically check your files to look for any potential interactions.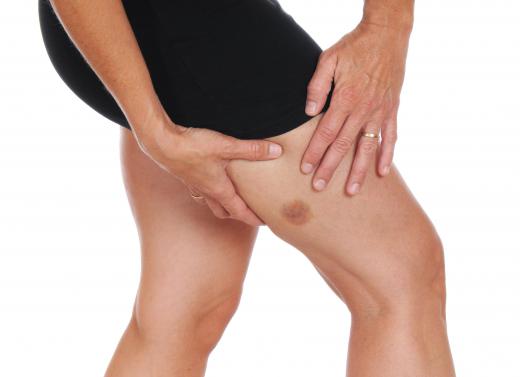 Be sure to read the labels on any medication very carefully before you begin treatment, and take only the recommended dosage. There are many websites and books that can help you check for any potential drug interactions. If you are experiencing the symptoms of a drug interaction, call your doctor or head to the nearest hospital, especially if the symptoms are severe. Remember that a drug interaction can be deadly; immediate treatment may mean the difference between life or death.
AS FEATURED ON:
AS FEATURED ON:






By: mangostock

When a pharmacist clearly understands what is being prescribed, he can help prevent drug interactions.

By: ACphoto

Drug interactions can occur with prescription medications, as well as over-the-counter supplements.

By: Subbotina Anna

Headaches are a common symptom of a drug interaction.

By: PeJo

If an individual bruises easily, then blood thinners could cause a bleeding disorder.

By: candy1812

Drugs can sometimes interfere with other drugs or cause negative reactions in combination with existing health conditions.

By: Monkey Business

Negative drug interactions include overdosing.