A creation unit is a collection of stocks that comprises a share in an exchange traded fund. Investors who want to participate in the fund provide a set number of stocks in exchange for a share, which they can split up and sell on the open market. Smaller investors who cannot afford to buy directly into an exchange traded fund can access it through the secondary shares. This allows for buy-ins at multiple levels for investors who want to access the flexibility of an exchange traded fund.
Such funds are typically tied to indexes, and each creation unit reflects the index. Authorized participants, as the institutional investors who can buy directly into such funds are known, can provide "baskets," or collections of stocks that reflect the index. Each basket makes up a single creation unit, which may buy one or more shares, depending on the structure of the fund. Many of these investors already hold the necessary securities, or can trade to access them so they can buy into the fund.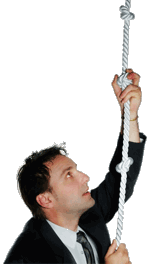 Investment in funds provides access to a number of benefits. By pooling investments, risks are distributed. Rather than holding stock in only one or two companies, the fund can provide access to an entire index, which can equalize profits and losses. If one security performs poorly, others may do well, bringing the average performance up. Authorized participants can use an exchange traded fund to diversify their investments. With the creation unit, they receive access to a number of shares they can in turn trade at a profit.
Unlike mutual funds, exchange traded funds allow for share trading throughout the day. People can buy and sell their individual shares to suit their investment needs, take advantage of market trends, and change their positions. The underlying makeup of the fund can also change to reflect shifting conditions, and may include derivatives as well as securities products. Fund managers determine what should make up a creation unit, and how to distribute investments soundly and effectively to generate payouts for the fund.
Information about creation units can be found in the prospectuses and other public filings associated with exchange traded funds. Like other participants in the market, such funds need to provide information about themselves for the benefit of investors. Investors can determine how many shares must be contributed, which can be as high as 60,000, to buy into the fund. They can also find out what is in each creation unit to determine which securities they need to assemble in their baskets. Public filings also provide information about fund performance to allow investors to determine whether the investment is sound.
AS FEATURED ON:
AS FEATURED ON:






Man climbing a rope