Housing units are individual residences with private, non-shared living space. A housing unit may be a freestanding structure such as a house or mobile home or it may be an apartment in a building. Public housing units are associated mostly with affordable housing initiatives.
Governments and nonprofit groups often create rental units for low-income people. People at the risk of being homeless or who have disabilities may be helped by low-income housing units. The units may provide long-term housing space or serve as transitional living facilities. For example, supportive housing created to assist women leaving domestic violence situations may be a part of other services such as helping the women receive therapy and find training and jobs to eventually move from assisted to independent living.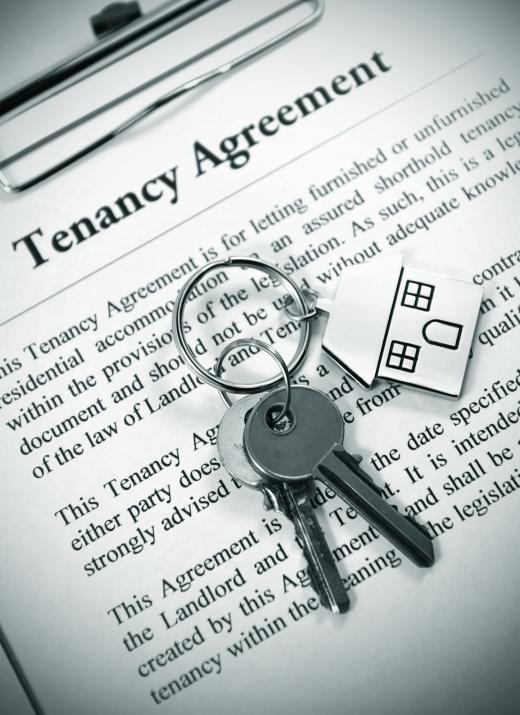 Nonprofit organizations that raise funds and receive grants to provide affordable housing units include seniors and mental health groups. The units in one area or building may be as few as two or three or as many as 100 or more. A housing unit always has either private entry from the outdoors or entry from a common front door to a private entry door in a shared hallway.
A new housing unit is created to be cost-effective while also providing independent living space that is wheelchair accessible in most cases. The decor and appliances are basic yet neat, clean and fully functioning. It's important to note that not all affordable housing units being created are new, as governments may buy old motels and hotels and turn the rooms into units for public housing.
Housing units are usually built in cities, as this is where rents are often the least affordable. Some cities not only create public housing rental units, but also apartments for sale that are meant to be affordable to first-time home buyers. These apartments are typically small, but often quite stylish with modern decor and appliances. These units allow younger and first-time home buyers an opportunity to purchase urban real estate. Many people don't mind living in a small unit if they are able to buy city property in the downtown core near work and entertainment areas.
AS FEATURED ON:
AS FEATURED ON:






By: Lucian Milasan

Renting a house can be a more affordable option for first-time home buyers.

By: Kseniya Ragozina

Freestanding houses are a more appealing and affordable option for some renters.

By: Lisa F. Young

HUD housing aims to reduce homelessness.