What is a Commercial Property Manager?
Commercial property managers oversee a variety of properties and handle countless duties. In general, most commercial property managers handle properties that produce income, such as office spaces, shopping centers, industrial spaces, and warehouses. Each commercial property is unique and requires a different set of obligations for proper management.
Most commercial property managers have extensive experience in real estate and were realtors at some point in their career. Many managers have a baccalaureate degree in business administration, finance, or public administration. In some countries, a commercial property manager must have licensor or certification to legally work and manage real estate. A good property manager is able to increase the value of a real estate owner's investment, however, a poorly managed property can depreciate very quickly.
Most commercial real estate owners hire property managers to do the tedious and labor-intensive process of successfully controlling their real estate so that the owner can easily manage his or her investment. Some investors lack the expertise to successfully supervise their property and extend this duty to commercial property managers. Commercial property managers are normally hired directly by the real estate owner or they secure their position through a property management firm.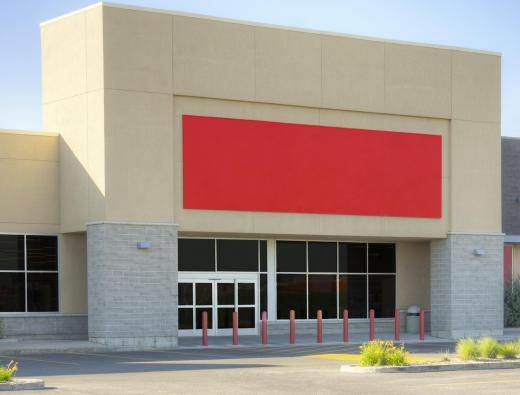 A commercial property manager understands the needs of the tenant and property owner and serves as a liaison between the two. The property owner wishes to keep their property well-maintained and the tenant often needs a variety of duties fulfilled that fall into the hands of the commercial property manager. Some commercial property managers oversee small spaces while others manage over a million square feet of space.
One of the most challenging aspects of a commercial property manager is handling the financial aspects of the real estate. Property managers have the task of collecting rent, paying insurance, handling the payroll of maintenance workers who help operate the property, and calculating taxes each year. These financial documents are normally placed in reports that are submitted to the owner of the property by the property manager.
Commercial property managers must also ensure that the property is safe and secure. The manager must facilitate repairs and inspect the structural integrity of the property, landscaping, and any facilities connected to the real estate. Handling requests and complaints are one of the more stressful parts of a property manager's job.
AS FEATURED ON:
AS FEATURED ON:






By: Andres Rodriguez

A commercial property manager serves as a liason between the owner and any tenants residing on the property.

By: michelaubryphoto

Commercial property managers may buy and rent out vacant storefronts.