What is a Combination Saw?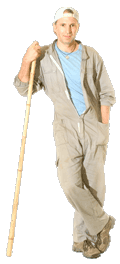 A combination saw is a power tool that combines conventional circular table and miter saw functions into one compact device. This saw variant may mount on a bench-top or have its own free-standing pedestals. Combination saws typically feature a saw head that lifts and pivots in various directions and an adjustable table for accurate miter cuts. Many of these multifunction saws also feature a blade top table which allows for push-through panel cuts. More complex types also include peripheral accessories such as integral laser guides and lights.
Conventional push-through table and off-cut saws can only perform straight line, parallel cuts. Dedicated miter saws, on the other hand, can only cut miters. The combination saw is a handy, all-in-one tool that combines cross-cut, panel ripping, and miter cuts in a single package. This workshop wonder may have its own pedestal, be bench mounted, or feature a combination of mounts. Many are totally portable and can easily be carried on site and used wherever a level, stable surface can be found.
The range of motion the combination saws head is capable of is the secret to the tool's flexibility. The head can be lifted straight up and down vertically to make quick, repetitive crosscuts much like a regular off-cut saw. The head can also pivot to present the blade at different angles to make bevel cuts. The circular lower table of the combination saw is equipped with fences marked with appropriate scales for miter cut reference, and the base plate itself has angle references. This table and pivoting head allow for an almost endless selection of accurate miter and bevel cuts.
Many combination saw variants also have a secure table at the top of the blade that allows operators to use the tool as a conventional table saw. This table will feature its own locking fence to ensure straight cuts. High end combination saws may also feature attractive extras such as laser guides and integral lighting. The average combination saw is rated between 1,500 watts and 2,000 watts, thus making it powerful enough to handle most cutting jobs. Most models also feature variable speed controls to suit different materials.
Combination saw blade sizes and tooth pitches differ from application to application; the average blade size is approximately 12 inches (305 mm) with an average of 40 teeth. As is the case with most power saws, the danger of operator injury is present. The owner's manual should always be consulted, and personal protective equipment used at all times, when operating these tools.


Worker