What is a Clinical Research Coordinator?
A clinical research coordinator is generally responsible for ensuring that clinical trials are conducted using best practices, and adhering to appropriate ethical guidelines. The overall goal for people who hold these positions is to make sure that clinical research is conducted in a safe and timely manner, and that the utmost quality is maintained throughout the process. Most of the time, a clinical research coordinator needs to have a bachelor's degree in a health or scientific discipline. Many of these positions also require applicants to have a nursing certification. Although it is not a common requirement, some companies will only employ applicants who hold an advanced degree.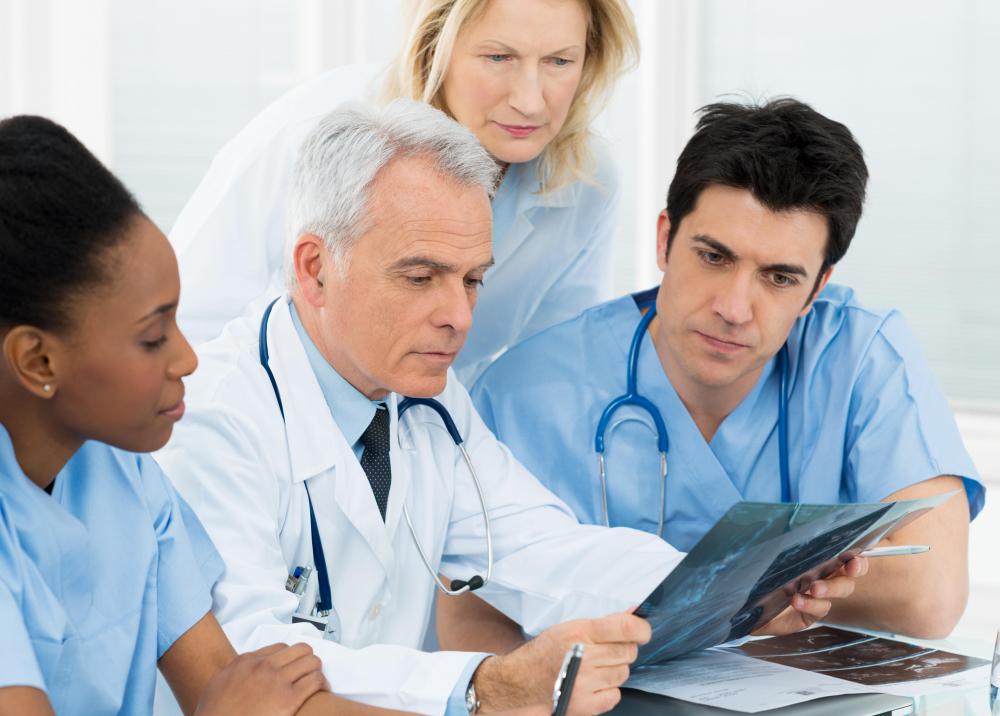 To be hired as a clinical research coordinator, candidates are usually required to have at least one or two years of experience in the fields of medical or scientific research, or another business that is technology-based. Entry-level positions are usually quite difficult to find. A clinical research coordinator must be extremely detail-oriented and excellent at making decisions independently and quickly. In other words, the ability to think on one's feet is essential in this type of position.
The clinical research coordinator is not the lead investigator of a clinical trials research team, but this person holds a nearly equal amount of responsibility. An individual with this job must have an in-depth knowledge of good clinical practices in order to be effective on the job. In addition, people who hold these jobs have to stay current on the policies and procedures of the organization or institution that they work for.
Clinical research coordinators should also be knowledgeable about the regulatory requirements that must be considered when working with human subjects. They must participate in the recruitment of the subjects for the study, and be present for every aspect of the actual trial operations. Clinical research coordinators usually collect and store data while a research study is ongoing, and they are ultimately responsible for compiling and submitting reports to their governing body after a study is complete.
During the course of a scientific study, clinical research coordinators must also make sure that the study participants all receive adequate and timely medical evaluations and care. They also have most of the responsibility for ensuring that participants are referred to outside medical specialists when necessary. These individuals must usually report any adverse effects of medications, when they occur. As a result, a great deal of legal responsibility is placed on people in these positions.