What Is a Chicken Tortilla Casserole?
A chicken tortilla casserole combines cooked chicken with shredded or chopped tortillas and Mexican-style flavorings to make a moist baked meal that can be prepared simply and with few ingredients. Like many casseroles, chicken tortilla casserole can be made from scratch with diced tomatoes, onions and spices such as cumin, cilantro and chili powder. Alternately, it can be turned into a fast homemade casserole with the use of canned condensed soups, bottled salsa and premade picante sauce. One ingredient that often serves as the main spice and source of heat in many versions of chicken tortilla casserole is chipotle peppers packed in adobo sauce, which provides a rich smoky flavor along with the spicy heat. When baked, some type of dairy — milk or sour cream — often is added along with chicken broth and absorbed by the tortillas to make a moist and thick base for the chicken and spices.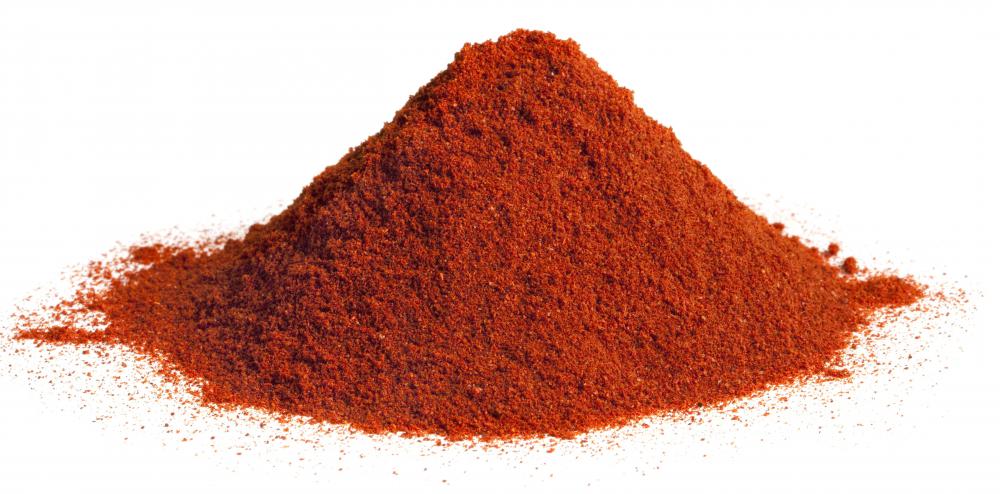 The chicken used in such a casserole generally is boneless and cut into bite-size pieces so the finished chicken tortilla casserole can be cut and served without worrying about bones or odd-size cutlets. Any type of chicken can be used, however, including canned chunk chicken or leftover chicken from a previous meal. The most important factor about the chicken used is that it must be cooked before being added to the dish.
A large part of the casserole consists of tortillas. Many recipes call for large tortillas to be shredded by hand into smaller pieces or to be cut into triangles or squares. Much like the chicken, tortillas are cut into pieces so they can be served and eaten easily. A few recipes use nachos instead of soft flour or corn tortillas. Nachos can add more texture to the dish but also can add a significant amount of salt.
To prepare a chicken tortilla casserole, the chicken is mixed with diced vegetables such as tomatoes, green peppers and onions. Milk, cream or sour cream is added to the chicken along with some chicken broth or water. If convenience is an issue, then canned, condensed cream of chicken or mushroom soup can be used instead. The spices that are added can include cumin, garlic and chili powder, or diced chipotle peppers and the adobo sauce in which they are packed. Alternately, a spicy salsa or Mexican picante sauce can be substituted instead of adding the dried spices directly.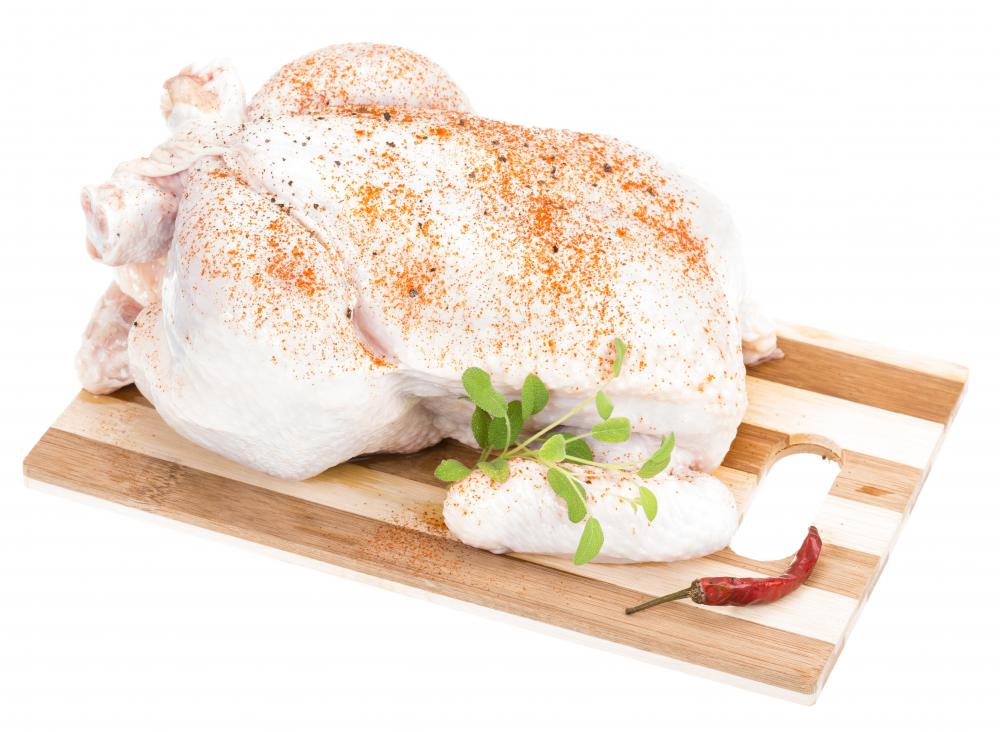 The entire chicken tortilla casserole can then be topped with cheese — often cheddar or Monterrey jack — and placed in an oven. The casserole cooks until much of the liquid has been absorbed and the flavors have merged. The dish can be served on its own, or it can be accompanied by salad and sour cream and garnished with fresh cilantro.
A bowl of sour cream, which is often served alongside chicken tortilla casserole.

Chili powder is commonly used to season chicken tortilla casserole.

Tortillas.

By: ZIQUIU

Chipotle peppers are a common ingredient in many chicken tortilla casseroles.

By: Andrey Starostin

Cumin and chili powder are common ingredients in Mexican marinades used to flavor chicken.

By: JJAVA

Robust tomato salsa is a perfect accompaniment to a savory chicken tortilla casserole.