What Is a Chair and a Half?
A chair and a half is a piece of furniture that can be somewhat larger than an armchair yet smaller than a love seat. These chairs typically seat one person comfortably or two people in very close quarters. A chair and a half can be a rigid armchair, recliner, or virtually any other design. Some of these chairs can even conceal a folding twin bed just like a larger love seat or sofa. Many complete living room sets include the chair and a half among potential pieces, though these chairs can also be used in various other rooms around the house.
The common living room set pieces are full sized sofas, love seats, and armchairs. Sofas are typically designed to seat three or more people comfortably, while love seats traditionally have room for two or three. Arm chairs can usually only seat one person comfortably, but the chair and a half design can allow two people to sit on a similarly shaped piece of furniture. Since these chairs are typically about halfway between an armchair and a love seat in size, they can usually allow one person to curl up comfortably or two people to sit very close to one another.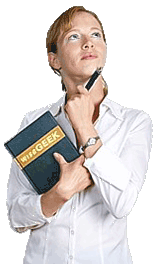 When a chair and a half is part of a living room set, it will typically resemble a slightly larger armchair. This means they can typically be found in rigid designs in addition to stationary and rocking recliners. Some designs also use overstuffed cushions to create an even more comfortable type of seat. Upholstery options are usually just as diverse as similar armchairs and love seats.
Since these chairs are often a part of a living room set, they are commonly used in that capacity. Sometimes a chair and a half will replace an armchair or a love seat in a living room design, though larger spaces can accommodate all of these pieces. They can also be used in a variety of other rooms, especially if an area is too small for a love seat or sofa. One factor that can make this type of chair particularly well suited to use in other rooms is that some of them can conceal a folding bed.
When a chair and a half conceals a folding mattress beneath the seat cushion, it is typically about the width of a twin bed. This can make a chair and a half particularly well suited to an office, study, or den that may need to serve as a temporary guest room. The chair itself can serve as a comfortable place to sit in all types of rooms and only be unfolded into a small bed as needed.
AS FEATURED ON:
AS FEATURED ON:






Woman holding a book