What Factors Determine an Individual's Disability Insurance Rate?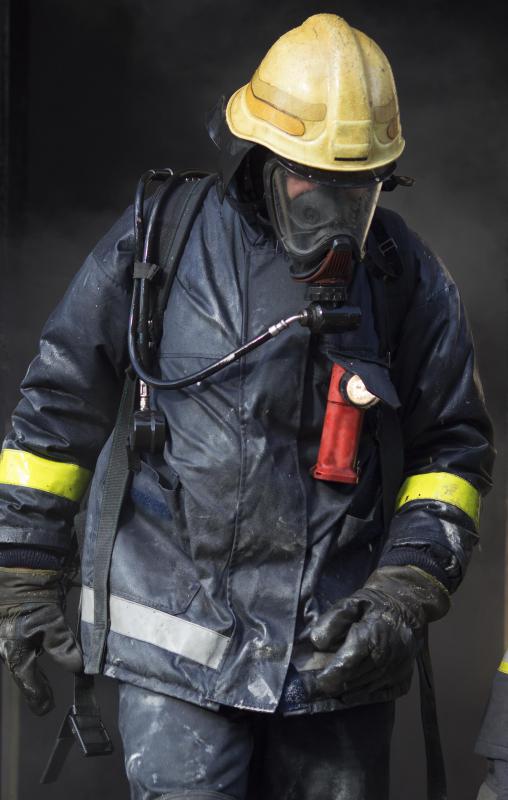 The age of the policy holder, his or her health status, occupation, and sex are the main factors that determine a person's disability insurance rate. The cost of disability insurance also depends on how much the policy pays and the duration of the policy. To figure a person's disability insurance rate, several other factors in the policy play a role, including what optional benefits he or she selects.
People who have desk jobs typically pay less for disability insurance than those who work at risky occupations. A police officer or firefighter faces more risk of being hurt on the job than someone who works in an office, meaning the disability insurance rate will often be higher for those occupations. The salary of various occupations also determines the cost of coverage because disability insurance is based on a percentage of regular earnings.
The percentage of replaced income is also a consideration. Disability insurance policies can cover less than half the insured's normal wage, or higher percentages. Supplemental disability insurance is available to those who want coverage beyond what an employer may provide. The number of months or years the policy pays out also changes the disability insurance rate.
Three types of disability insurance are commonly available. The first kind cannot be canceled, and rates remain the same for the life of the policy. Another type of insurance protects the policy holder against cancellation if health conditions change, but rates may go up. The third option is the most risky. It allows the insurance company to raise rates or add conditions to the policy at any time.
Some people who opt for disability insurance favor a cost of living provision that increases the amount to keep up with inflation. These types of disability insurance rates will go up for the added benefit. Similarly, if the policy begins a month after an illness or injury, the policy will cost more than one that begins paying after a year or more has passed.
Disability insurance pays part of a person's wages if he or she is injured or becomes too ill to work. The disability might preclude the person from performing normal job duties, but he or she may be able to do other work. A more severe disability might prohibit someone from working at any occupation. To determine if an insurance disability rate is a good investment, other financial resources should be considered, along with the specific type of policy desired.
A firefighter's disability insurance rate will probably be higher because of the inherent risk.