What Factors Affect Norvasc® Dosage?
Amlodipine is a drug used to lower blood pressure, and it may be found as the brand name Norvasc®. Like many other medications, the medical reason for taking this drug often determines the Norvasc® dosage a person might take. Other factors can affect the dose needed to treat high blood pressure as well, such as an individual's age.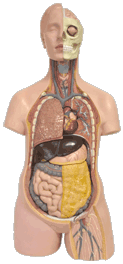 Children that are given this medication usually only need a Norvasc® dosage of between 2.5 milligrams (mg) and 5 mg, given once a day. Only youths over the age of six have been assessed to make sure this drug is safe, however, so it is not generally used in children younger than that. Additionally, whether this drug is safe for children to take in dosages over 5 mg has not been determined, as of 2011.
Many times, adults taking this drug will take a dose of 5 mg once per day at first. If necessary, a Norvasc® dosage of up to 10 mg once per day can be taken, though. Usually, one or two weeks are used to raise the dosage. During this time, an individual often will often have her blood pressure and other vital signs monitored to ensure that she is responding to the medication in a safe manner. To minimize the risk of side effects, this dose is raised slowly, by just 2.5 mg at a time.
Several conditions may lead to an adult only taking a total Norvasc® dosage of just 5 mg every day for hypertension, or high blood pressure. Many individuals over 65 years old take this lower dose, for example, as do adults with low body weight. Both of these groups of people might be at a greater risk of side effects when taking amlodipine at higher doses, so these individuals usually take a lower drug dose than healthy adults normally would. In these cases, a person will often take a smaller beginning dose of 2.5 mg per day, and the dose is increased over one week to two weeks.
The heart condition known as angina is sometimes treated with this drug as well. As with the doses for hypertension, adults usually take a starting Norvasc® dosage of 5 mg when beginning treatment for angina. Over the time period of a week, this amount is raised to 10 mg total, taken once per day. In most cases, people typically need 10 mg of this drug to truly benefit from taking it.