What Factors Affect a Makeup Artist Salary?
While many makeup artists make an excellent salary, a wide range of factors can influence the potential for earning. The training background and skill set of a makeup artist can have a large impact on salary, since those with more training may be able to find a wider variety of jobs. A makeup artist salary may also depend on the area of service, as well as whether the artist works as a freelancer or as part of a collective. Finally, a makeup artist salary can be affected by the type of industry he or she works in, as well as the budget level of each job.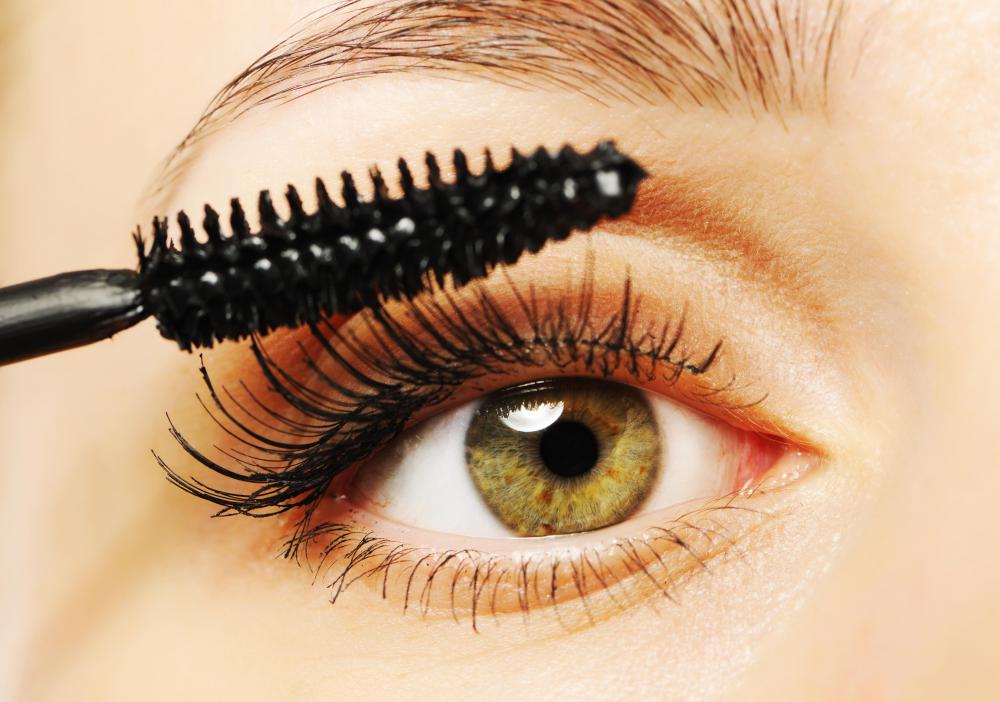 One of the best ways to positively influence a makeup artist salary is to take advantage of training opportunities. Makeup artists who have an extensive training background may be more likely to find better paying jobs, as they typically have more experience. Training is also a good way to broaden artistry skills; a makeup artist who is also skilled with prosthetics and wigs, for instance, can often apply for more jobs and demand a higher salary than those with a limited skill set.
Location can be key to a makeup artist salary. In urban areas, wealthy districts, and cities associated with an industry related to makeup artistry, cosmetic professionals may be able to demand a higher wage. Los Angeles, New York, and Paris may be excellent cities for makeup artists, as they are associated with the film, theater, and fashion industries. Not only can location lead to higher paying jobs, it can also create increased job availability, which may enable a makeup artist to work steadily. On the downside regions where makeup artists are in high demand can be extremely competitive, and may be difficult to break into as a new professional.
A makeup artist salary can also change depending on how the artist operates as a professional. An artist who works with a salon may have to pay a certain amount of profits back to the salon, as well as pay for the rental of a workspace. Those who work independently may be able to keep more of their earnings, but might have more difficulty finding jobs without access to an established business. Some makeup artists also work full-time for production companies or collectives, and may be paid a set salary rather than a per-job wage.
The type of industry itself can also influence the salary potential of a makeup specialist. In general, providing cosmetic services at a salon will pay a little less than working as a theater or fashion professional, while working in film may pay a little more. These ranges may change, however, depending on the budget size of each job; for instance, an artist working on a student film production may be paid far less than one hired to do makeup for an off-Broadway play. As the professional reputation of an artist increases, he or she may gain access to more prestigious clients in the industry, and thus begin to command a higher salary range.
By: adisa

Various types of makeup.

By: haveseen

A makeup artist applies mascara to a client's eyelashes.

By: Viktor Pravdica

A makeup artist applies blush to a woman's face.

By: xalanx

A good makeup artist should have an array of eyeshadow colors.