What does "Free and Clear" Mean?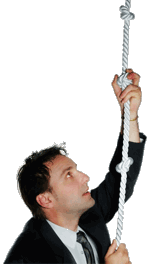 Free and clear is a term that is used to express that no type of obligation or encumbrance is attached to a given asset. With property, this usually means that the real estate in question currently is not held as collateral on any type of loan or line of credit. It is not connected with any type of mortgage obligation, and may be sold freely without the need to settle any type of debt connected with the property. The term is also sometimes used with other assets that are purchased on credit, such as automobiles, meaning that the loan is settled in full, including interest, and the obligation to the lender no longer exists.
In order for an asset to be free and clear, there must be no potential for anyone other than the owner to lay claim to that property. When real estate is inherited, the property is considered unencumbered once the court of jurisdiction determines that the heir is the only individual that may claim ownership. This typically means eliminating the possibility of past owners of the property claiming ownership due to imperfections in past deeds or some type of arrangement that was made with the individual who willed the property to the heir. When ownership of property is contested in a court of law, and the judge or magistrate finds those claims have no merit in fact, he or she will normally affirm the right of the heir to receive the property in a state that is known as free and clear.
With banking and financing situations, such as loans or mortgages, the owner/debtor does not hold the assets free and clear until the debt obligation is settled in full. As long as the mortgage is active and carries some type of balance, the lender has a claim or lien on the property that may be invoked in the event that the debtor should default on the loan. Once the mortgage loan is paid in full, the lender no longer holds a claim or lien on that property, and the owner is considered to control the property free and clear.
The ultimate goal of most consumers is to acquire assets, pay for those assets as soon as possible, then own them free and clear. One of the major benefits of this approach is that the owner may choose to sell those assets whenever he or she likes. Since no one else has a claim on the property, either as co-owners or with a lien on the asset due to its use as collateral, the owner does not have to consult with anyone regarding the sale, and does not have to settle any type of debt and free the property before completing that sale. Buyers also often prefer to acquire assets that are verified as being free and clear, meaning their ownership is highly unlikely to be challenged once they have acquired and paid for the asset in full.
Man climbing a rope