What Does an Automation Consultant Do?
An automation consultant assists clients with the implementation of automated systems to handle processes more efficiently. This includes the design and installation of automation along with the generation of documentation and training materials to help personnel learn the system. Consultants typically have substantial industry experience to apply to their work and they may offer a range of support services to their clients. This can include the provision of technicians and trainers for a set period of time after the system is installed for troubleshooting, maintenance, and training.
Companies may be interested in automating a variety of processes. These can include manufacturing, packaging, and quality control. The automation consultant starts by meeting with the client to discuss the nature of the need, including how the company currently addresses the process, what kinds of limitations there may be, and whether the company is planning to expand in the near future, as this might have an impact on the best choice of system and implementation method.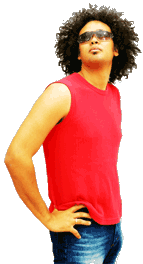 After a client meeting, the automation consultant can develop several proposals and present them to the client, along with various options that could be used with each proposal. This allows clients to understand the range of choices available and to learn more about the specific parameters of each. Clients can select a proposal for the automation consultant to develop into a project, which involves working with other professionals in the field to install the system and test it before turning it over to the client.
Documentation and training materials are typically an important part of an automation consultant's services. Clients want full details on the systems they use, how to maintain them, and who to call in the event of a problem. They also need training workbooks, videos, and other materials to teach employees how to use the system safely and appropriately. An automation consultant can work on this documentation and may teach classes for employees to familiarize them with the system and train personnel who will be providing instruction on the equipment in the future.
Both freelance and agency work are available in this field. One advantage of working for an agency is that an automation consultant can focus on the work, instead of on generating leads and cultivating client relationships. Pay can be higher for freelancers, as they collect the full fee rather than only a portion of it. The best option can depend on the industry and a consultant's personal preferences.
AS FEATURED ON:
AS FEATURED ON:






Man with hands on his hips