What does an Air Conditioning Mechanic do?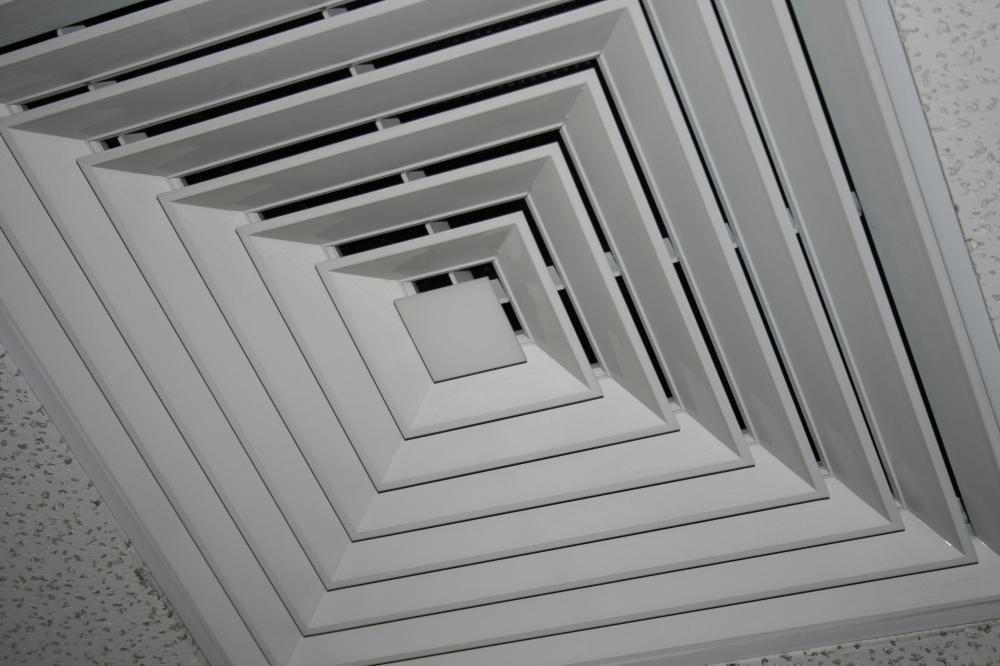 An air conditioning mechanic is a man or woman who specializes in installing and repairing various types of air conditioning units. Some professionals work on very large heating, ventilation, and air conditioning (HVAC) systems in office buildings, warehouses, schools, and manufacturing plants, while others focus on smaller units that are used in houses and apartment buildings. Air conditioning mechanics maintain units by paying special attention to ventilation systems, coolant tanks, electrical motors, and other vital components. The majority of professionals work for independent repair shops, manufacturers, and retail stores, though some are hired by private companies or operate their own businesses.
When a home or business owner decides to have a new air conditioning system installed, he or she generally consults a mechanic. A professional can recommend the best unit for a certain type of establishment and procure the tools and equipment needed to install it. At the job site, the air conditioning mechanic carefully follows blueprints and the manufacturer's instructions to ensure that everything is assembled and installed correctly. He or she uses a number of hand and power tools, including hammers, screwdrivers, drills, and torches to perform detailed installations.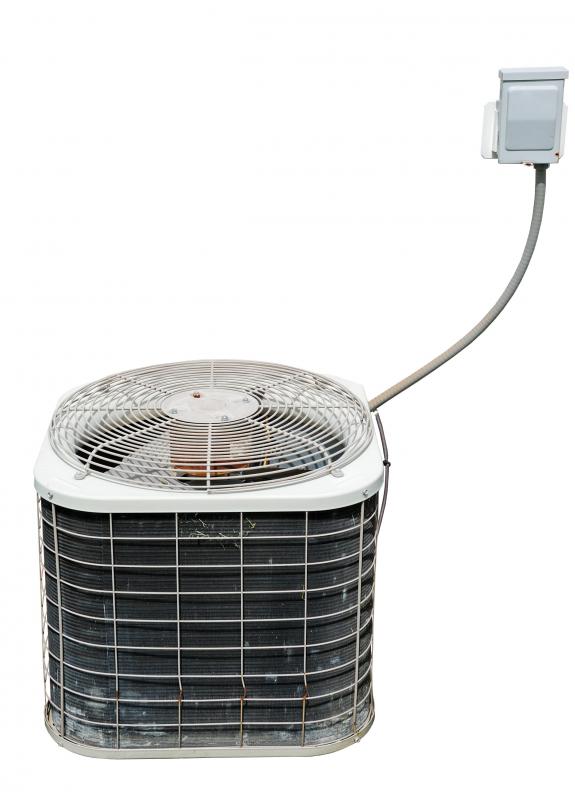 People depend on the services of skilled air conditioning mechanics to keep rooms cool during hot weather. An air conditioning mechanic who specializes in repair work understands the complex structure of HVAC systems and residential air conditioning units, and knows how to troubleshoot systems when problems occur. A repair job may be as simple as refilling a coolant tank, or as intricate as dismantling an entire electrical motor to replace damaged parts. Professionals use their expert knowledge of math, physics, mechanical engineering, and construction techniques to diagnose and fix malfunctioning systems.
An individual who wants to become an air conditioning mechanic can obtain professional training at a vocational school or community college, which can take anywhere from six months to two years to complete. Students are provided with classroom instruction and hands-on training to learn the fundamentals of the trade, including safety, local laws, installation procedures, electronics repair, and blueprint reading. Most new mechanics work as apprentices to established professionals for up to five years to gain important practical experience in the field. Once an individual has completed all training requirements, he or she must pass a licensing exam administered by his or her state or country. A new air conditioning mechanic who plans on working with hazardous materials or refrigerants is usually required to pass additional safety certification exams.
By: Kevin Penhallow

An air conditioning vent.

By: sheval

An air conditioner.

By: carroteater

A central air conditioning unit.