What Does an Accounting Professor Do?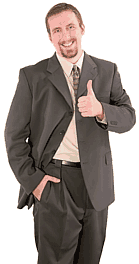 An accounting professor has three basic duties. He or she teaches various levels of accounting courses, interacts with and guides students to graduate from school, and helps prepare students for their accounting careers. In addition to their primary duties, accounting professors often serve on committees at the universities that employ them. Within their careers, accounting professors often work toward being published in an academic journal.
The accounting professor typically maintains office hours outside of classroom hours. During office hours, students can see the professor by appointment or walk in to discuss concerns about their academic progress or career path. Accounting professors guide students who seek their advice, so it is important to have good communication skills. They may also be asked to prepare letters of reference for students seeking employment or graduate school entrance. Tax preparation is not something that typically falls under an accounting professor's job duties; however, many accounting professors prepare annual taxes as a side business.
Because an accounting professor is expected to know current accounting laws, he or she typically attends several seminars per year detailing legislative changes in the field. Seminars are usually scheduled around the three to four courses accounting professors teach each semester. Some accounting professors choose to teach summer school courses, while others choose to take the time off and work on journal articles or other projects. When not working with students, accounting professors meet with other faculty members and department managers to be sure they are in compliance with college and regional policies.
Many accounting professors volunteer time and services. This may include being on a peer review committee in which they and committee members read a journal article written by another professor and determine whether it is worthy of publication. They may also be called upon to edit journal articles before the article is placed in the hands of a review committee.
Some accounting professors become textbook authors. Once the textbook is published, the professor may require it as the textbook for his or her students, although some consider this a conflict of interest. Other accounting professors may also decide to assign the textbook to their students as required reading.
A recently graduated accounting professor typically starts out as an assistant professor. After approximately five years, the professor can submit a request to become a full professor. The request usually includes a history of taught courses, research projects, and other accomplishments.


Businessman giving a thumbs-up