What Does a Transportation Planner Do? (with pictures)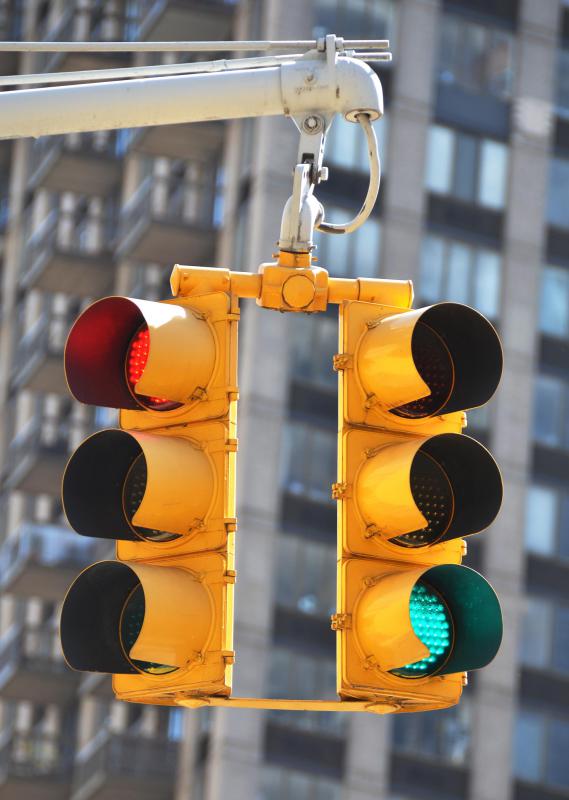 A transportation planner is an individual who typically works for a government agency, such as a municipality, county, regional government, or country. The main duties of such a person are to ensure transportation is taken care of in the public's best interest. The transportation planner may be in charge of such things as infrastructure improvements, mass transportation planning, and even traffic flow design and options. Planners may follow a master plan and interpret things based on that plan, or may be totally free to come up with their own plans.
One of the primary duties of a transportation planner is to determine what the infrastructure needs of a certain area may be. These needs may include such things as new or improved roads, bridges and overpasses, and even bike trails and lanes. The primary idea is to keep the traffic flowing in a smooth way so that unnecessary accidents, gridlocks, and delays are kept to a minimum. Any infrastructure improvement is usually first considered on the basis of safety, rather than convenience.
Some transportation planners may also be in charge of public mass transit. In this capacity, the planner may help determine when and how often bus or train routes run, and could even be responsible for implementation of other transportation services. For example, a transportation planner could also help plan new train or subway routes, or decide where a new airport should be located. In some cases, planners may also help coordinate services for those who have more specific needs, such as non-emergency medical transportation services.
Traffic flow is another area transportation planners are also tasked with considering. Planners might research traffic counts to determine what routes get the most use and whether additional lanes will be required to handle increased flow. If new lanes are not an option, the planner may consider other safety and efficiency measures, such as new traffic lights or traffic light patterns. Safety and convenience may be primary factors, but planners also must learn to work within their allotted budgets.
Often, a transportation planner works within the constraints of a master plan. This plan is often devised years in advance, sometimes as many as five years out. While the plan can be changed from time to time, it provides a general framework around which many transportation planners must work. Changes might be required, especially if natural disasters or unexpected growth happens in areas. In such cases, the transportation planner may help to devise an entirely new plan, or make amendments to the previous one.
Transportation planners might consider installing a traffic light to improve the flow of vehicles at an intersection.

Infrastructure needs, such as bridges, are determined by transportation planners.

A transportation planner made determine when extra train routes are needed.