What Does a Technical Trainer Do? (with pictures)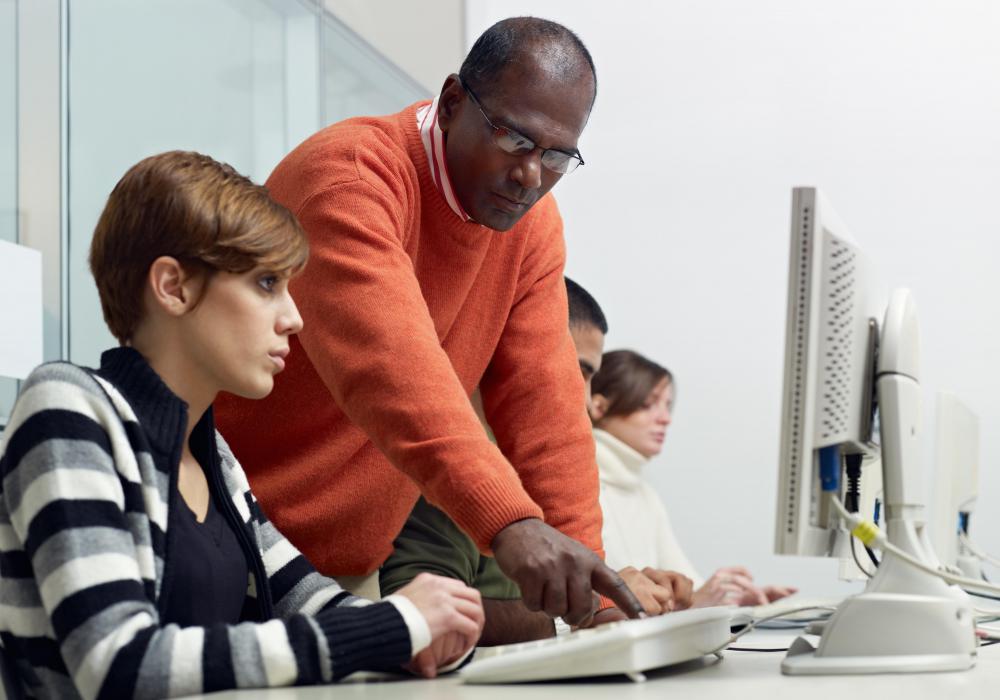 A technical trainer plays an important part in efficiently training employees in areas that require them to use technology. It's his job to develop and create materials to train both employees and the instructor of a training program. Consequently, this job position requires a person who is creative, innovative and able to implement effective training strategies. A technical trainer can work in a multitude of industries, but most trainers have similar job duties. Some of these include identifying educational needs, creating relevant course material, monitoring course creation costs, instructing trainers and monitoring program results.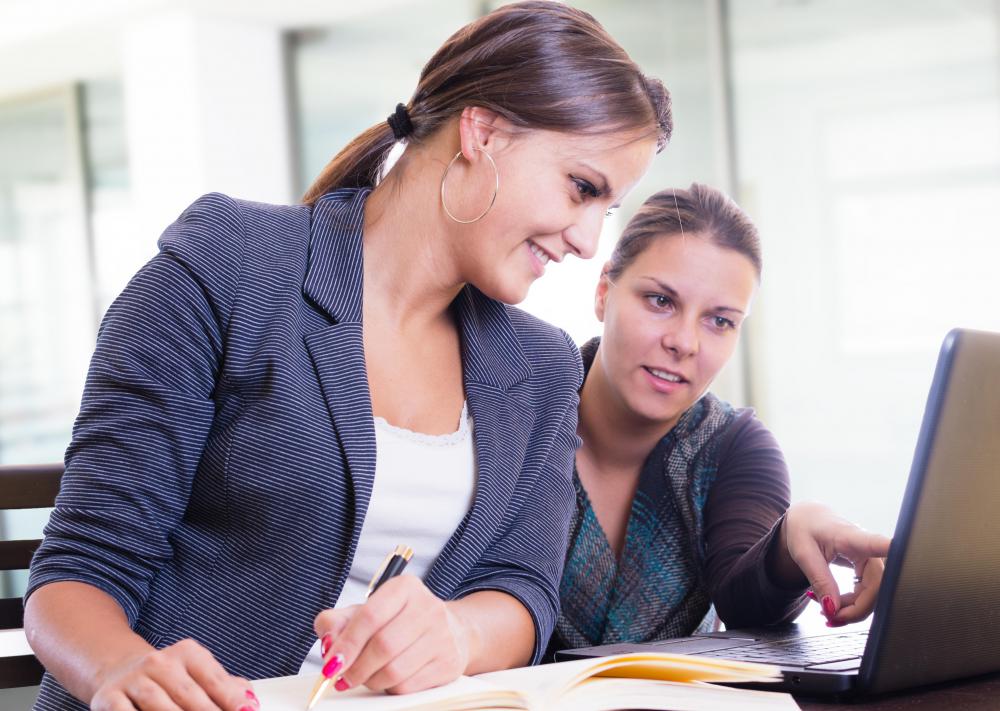 Before a course can be developed, it's necessary for a technical trainer to first identify the educational needs of the company he is working for. For example, if he is creating a training course for a call center sales team, he may need to develop a script for employees to use over the phone. He may also need to develop training material that teaches employees to up-sell customers — getting them to buy more expensive or additional products — to increase revenue.
To determine educational needs, a technical trainer may implement surveys, questionnaires or meet with company managers. Once he has determined what specific information needs to be addressed, it's up to a technical trainer to create relevant course material. In past years, this was predominately done by developing instructional booklets and paper tests. More recently, many trainers choose to develop a computer software program instead. An example would be designing a program for a call center sales team that teaches employees how to input customer information into a computer database.
When creating courses, a technical trainer often has a limited budget to work with. Consequently, he must constantly keep track of the money his company is spending to develop a training course. For this reason, a technical trainer must be fiscally responsible and able to create quality material with a limited amount of money.
Another important part of this job is properly instructing trainers on the training program contents. Since instructors are the ones responsible for training new employees, it's critical for a technical trainer to first educate those instructors. For this process, he will usually go over his training program in detail and answer all questions. When a technical trainer feels that an instructor is sufficiently knowledgeable about the material, the instructor can begin teaching other employees.
After the creation and implementation of a training program, a technical trainer may also monitor a program's results. The success or failure of a program will usually be determined by the understanding demonstrated by the performance of employees who have taken the course. If a significant number of individuals demonstrate poor job performance, trainers may be required to alter the program.
Information technology (IT) trainers often teach fellow employees to use computers more productively.

A technical trainer develops and creates materials to train both employees and the instructor of a training program.