What Does a Staffing Director Do?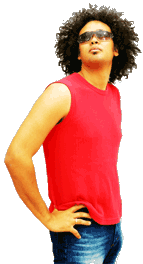 A staffing director typically works in the human resources (HR) department of a company or organization. The duties of this job include conducting interviews, recruiting prospective employees, handling personnel screenings, and job placement. Basic knowledge of human resources and several years experience in human resources management may be required for anyone in this position. Along with a college degree, a familiarity with psychology may also prove to be a valuable asset for a staffing director working in any corporate or business environment. As business becomes more globally diverse, development of a multi-year workforce plan may be one of the primary functions of a staffing director.
Knowledge of the accepted procedures and principles of recruitment, selection, compensation, training, and benefits is important for a staffing director. The ability to work with the latest personnel information software may help staffing directors keep up with information regarding personnel assessments, position, and compensation status. A staffing director also needs to know about the various laws and government regulations that apply to human resources. Staying abreast of all laws and regulations concerning labor relations, unions, and negotiations may also be an important. Most employers require a minimum of 10 years experience in a prior HR leadership position in order to be considered for this job.
Educational requirements for this position include a bachelor's degree in human resources or business administration. Those who earn a master's degree may advance more quickly. Relevant courses include industrial psychology, organizational structure, performance appraisal, training and personnel development. A knowledge of psychology and the ways in which people work together and function in a corporate or business setting could provide a deeper insight into the many facets of human behavior and prove valuable in dealing with personnel on all levels. The ability to assess skills and talents of prospective employees is also essential for a staffing director.
Business is becoming more global and corporations are becoming more culturally and demographically segmented. Due to this growing diversification, companies and organizations today must create a strategic plan for all future staffing functions, including the development of a collective diversity strategy and the integration of this strategy into all future human resources staffing processes. Corporations must make sure that their workforce is sufficiently diverse and that it includes women, minorities, those with disabilities, and others who fall under the diversity umbrella. This umbrella also covers those with diversity of culture, religious belief, background, and education. The challenge for the modern staffing director is to develop the means to successfully implement this collective diversity strategy for all employees.


Man with hands on his hips