What does a Property Claims Adjuster do?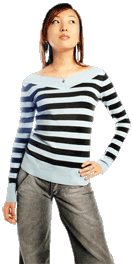 A property claims adjuster processes insurance claims and determines whether the insured is entitled to a payout. Insurance companies employ property claims adjusters to investigate claims related to vehicles, residential homes, business premises, and other types of insured property. The adjuster speaks to the claimant and attempts to determine the cause of the damage. When insurance claims are legitimate, a property claims adjuster must calculate cost of repair or replacement of the damaged property.
People who become property claims adjusters come from a variety of different work backgrounds, as there are very few college courses designed specifically for people entering the field. When recruiting new adjusters, some firms seek out individuals with a legal background or prior experience in the insurance industry. The work hours of a property claims adjuster are often irregular because an adjuster may have to visit an accident scene to collect information at any hour of the day or night.
A staff adjuster is a property claims adjuster employed by an insurance firm. The adjuster interviews claimants and other witnesses to investigate the cause of the damage. Obtaining police reports to verify the claim and requesting medical records to validate injury claims are often part of the adjuster's duties. The staff property claims adjuster must establish whether the insurance company has a responsibility to make a payout. After conducting a thorough investigation, the adjuster negotiates with the claimant until a settlement is reached.
An independent property claims adjuster works on a contract basis for insurance companies and other entities, but is self-employed or part of firm that just handles property claims. Insurance companies use independent contractors as and when they are needed, because it is less expensive to hire adjusters on a contract basis than to keep adjusters permanently on staff. Independent adjusters defend the interests of the party that hires them, and usually work for multiple clients over extended periods.
Individuals or businesses seeking insurance payouts can hire a public property claims adjuster to help present a case to an insurance firm. A public property claims adjuster looks for evidence to support the claimant. The adjuster works in the same way that adjusters employed by insurers work, but attempts to use police and medical records to prove rather than disprove a claim. Claimants normally pay a public adjuster a certain percentage of the eventual insurance settlement. Despite the cost involved, many people hire public adjusters because their specialized knowledge of the insurance industry enables them to more effectively negotiate insurance payouts.


Woman with hand on her hip