What Does a Professional Makeup Artist Do?
A professional makeup artist specializes in making people look their best, either for a special event or for film and television. The specific duties of the professional makeup artist can vary, though in general, this professional will be responsible for applying makeup, wigs, or other beauty products to either men or women in preparation for a specific event. The makeup artist must have a working knowledge of different makeup techniques and products, and he or she will need to know how cameras will see various types of makeup.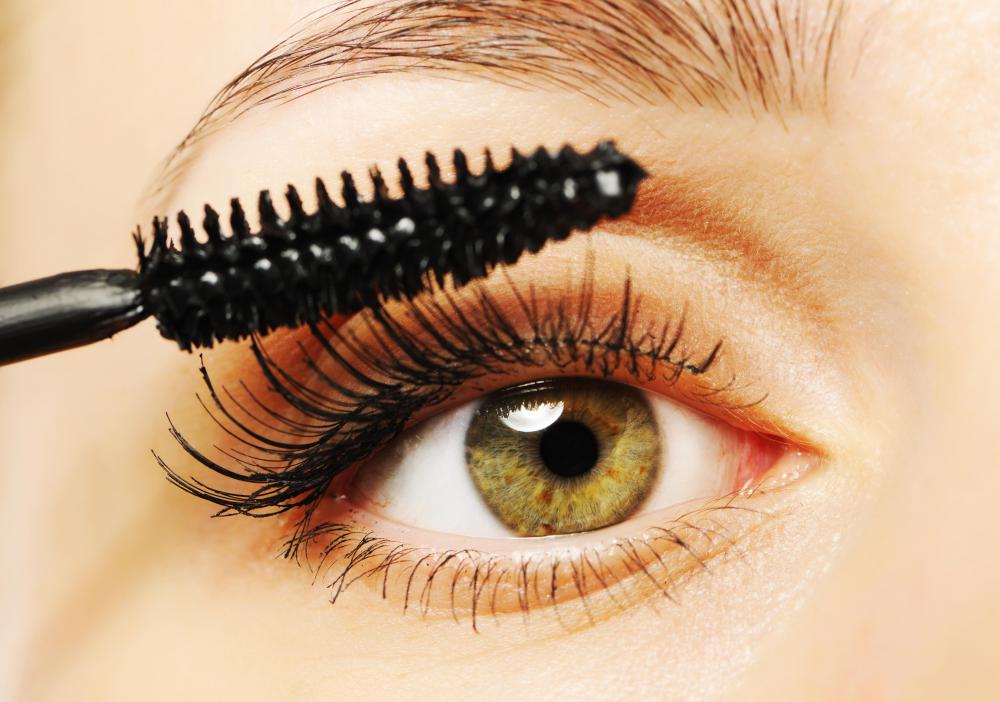 The training to become a professional makeup artist can vary, and there is usually no set path one must take to become one. The artist does not, in fact, need any specific level of education, though he or she will usually need some sort of training either from a cosmetology school or through an apprenticeship under the guidance and supervision of an experienced makeup artist. The professional makeup artist will often work on a freelance basis, which means he or she can be hired by customers for a few hours, a full day, or even several weeks or months. An artist may, for example, provide services to a bride and bridesmaids on the day of a wedding, and then work on a movie set the next day.
Sometimes the professional makeup artist might specialize in one area or type of makeup art. He or she may, for example, decide to work exclusively for television and film, which often requires an in-depth knowledge of the use of prosthetics, fake blood, wigs, contact lenses, and various types of materials used to create visually striking characters in such media. In other cases, the makeup artist may work exclusively for brides, models, and others in need of makeup before a big event or photo shoot.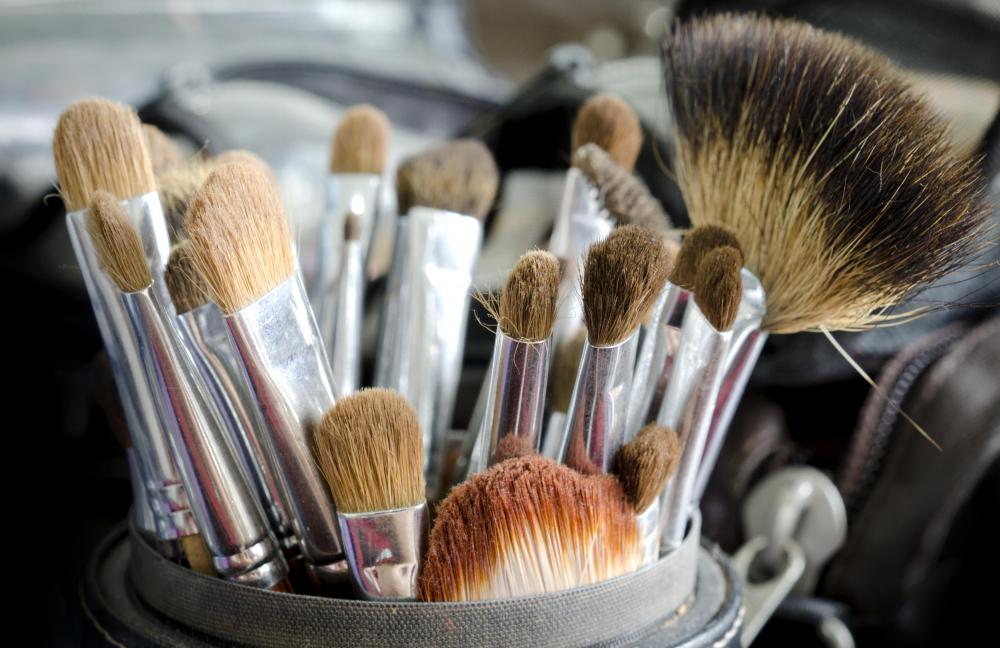 Many makeup artists get their start by working or volunteering for local theater productions. This allows the artist to learn new techniques and experiment with them on a fairly regular basis. Sometimes the artist might work for another, more experienced, professional makeup artist as well; this constitutes an informal apprenticeship of sorts, during which time the new makeup artist can learn tips and techniques that will be useful in a professional career. The artists must usually provide their own materials and makeup, which means the professional makeup artist must have a solid understanding of what types of makeup should be included in a kit for various applications.
Various types of makeup.

A makeup artist applies mascara to a client.

A makeup artist applies blush to a woman's face.

A professional makeup artist will work with a variety of makeup brushes.

A good makeup artist should have an array of eyeshadow colors.

Some professional makeup artists specialize in one area of makeup art.

A professional makeup artist may have to add and remove wigs from their clients.

Makeup artists may work with models for cosmetic ads.