What Does a Disease Management Nurse Do?
A disease management nurse works with patients who have chronic illnesses to help them control their conditions more effectively. This can be similar to case management, where a nurse is appointed to guide a patient through the health care system in connection with a specific incident or disease. Disease management nurses, however, take a long term care perspective by working with patients over an extended period of time. Pilot programs with such nursing personnel at insurance companies and hospitals have shown improved patient outcomes.
Each case starts with a thorough review of a patient's medical history. This can involve reviewing charts and talking to the patient directly. If the patient's disease is currently poorly managed, it may be necessary to work with care providers to find out what the problem is and resolve it. For example, a diabetic patient might be experiencing extreme blood sugar swings. A meeting with a nutritionist could determine that the patient needs some guidance on how to eat healthily to resolve the problem.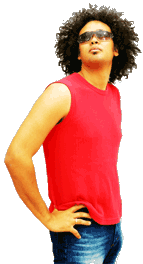 Over time, the disease management nurse periodically checks in with the patient. This can include offering outreach and education to ensure that patients get useful and empowering information. Patient self-care can play a critical role in outcomes with chronic illness. When patients feel knowledgeable and in control, this can translate to better management of their conditions. If a patient has a neurological condition, for example, the disease management nurse can help the patient identify signs of worsening symptoms that might indicate the need for a follow-up.
These nursing professionals can monitor populations of patients with similar conditions or demographics and also participate in follow-up care. Such measures can reduce the risk that patients will need emergency treatment for complications. The diabetic patient, for example, might not need an amputation of an extremity if the disease can be kept under control and signs of poor circulation are addressed as soon as possible. Some disease management nurse jobs can involve preventative care like extra screenings and education to keep up with a patient's condition.
In addition to lowering health care costs and improving patient outcomes, a disease management nurse can also help with regulatory compliance. Hospitals that receive government grants, for example, may need to be able to show that their services provide benefits for patients. A nurse can track patient outcomes and note signs of improvement for patients under the hospital's care. This can be useful for grant applications and documentation to prove that a hospital is steadily improving patient outcomes.
AS FEATURED ON:
AS FEATURED ON:






Man with hands on his hips