What are the Different Licensed Practical Nurse Jobs?
Hospitals, long-term care facilities and in-home care agencies are examples of places in which licensed practical nurse jobs may be available. Practical nursing careers often require local or national certification, and some may necessitate college degrees. Some nurses may work in assessment to evaluate patients' needs and coordinate care. Hospice may offer another job opportunity, whereby the licensed practical nurse cares for terminally-ill patients. Rehabilitative, ambulatory and addiction treatment care are additional areas of specialty that each contain unique nursing responsibilities.
A licensed practical nurse (LPN) has often completed an educational program to qualify for local or national licensure. In some instances, an LPN also has completed a college degree. This position usually performs basic nurse functions, such as dispensing medications and formulating or critiquing treatment plans. Unlike a registered nurse, however, he or she usually works under the constant supervision of a nurse or doctor and may have restrictions on duties, including administering intravenous treatments. Licensed practical nurses often work in a myriad of environments with diverse responsibilities.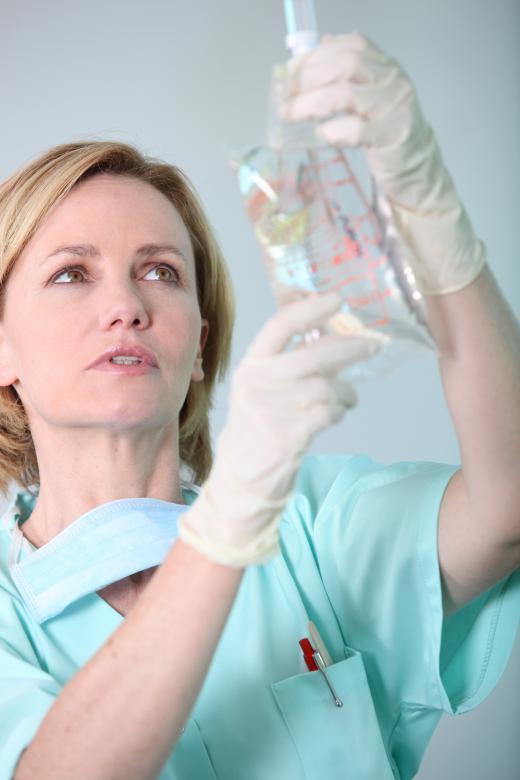 Licensed practical nurse jobs in patient assessment are likely to conduct duties similar to case managers. They may, for example, conduct the initial assessments on patients identified as having disease case management needs. Such needs may be relative to clinical, behavioral, social, environmental and financial difficulties. The nurses may also assess the patient's current medical and social circumstances, engage the patient, family members and caregivers to assure that a well-coordinated treatment plan is established and prioritize care needs. LPN jobs in assessment may be found with hospitals, long-term care facilities and social service agencies.
Hospice is a type of care designed for terminally-ill patients. This practice is often conducted in the patient's home and may ensure his or her comfort during the end-of-life transition. Licensed practical nurse jobs in hospice are often responsible for coordinating the patient's care and ensuring the family's well-being. As such, those positions may administer and provide nursing care according to the patient's treatment plan, teach families and other primary caregivers nursing techniques and evaluate patient or family needs in executing the treatment plan. The practical nurse may also provide accurate documentation with visit itineraries, provide direct bedside care and monitor the patient's reactions to treatment.
Rehabilitative or illness treatments may also occur in a patient's home. Licensed practical nurse jobs in this area may be available with firms or agencies that place caregivers on rotating shifts with multiple patient loads. Functions often include providing hands-on care and patient education, conferring with the nurse supervisor regarding needed changes in the treatment plan and offering preventive care in addition to rehabilitative needs. LPNs working in this field may coordinate with certified nurses' aides to ensure a patient's daily needs, such as bathing and eating, are fulfilled.
Ambulatory care is often provided during outpatient procedures. Lab and radiology work, some surgical procedures and rehabilitation therapy may be administered as ambulatory care. In this field, licensed practical nurse jobs often collaborate with physicians and other health care providers to plan and deliver patient care. Specific responsibilities may include planning nursing interventions, implementing care plans and evaluations and developing appropriate patient care assignments. Such practical nursing jobs may also assess an individual's basic health status and related health data, evaluate outcomes of nursing actions and initiate or encourage change and teach the patient or family members about specific care techniques.
Addiction treatment centers often provide both outpatient and inpatient care to recovering addicts from substance abuse. A team of qualified caregivers often oversees each patient's individual progress and rehabilitates him or her for a healthier life. Practical nursing careers in these environments are likely to dispense medication and record dosages, collect fees for medication, maintain inventory records and schedule and screen patients to be seen by the medical directors. These nurses may also administer appropriate lab tests as required, including patient vital signs, tuberculosis tests and other nursing assessment techniques. Additional functions may include assisting the physician with patient histories and physicals, managing treatment plans and controlling all medical paperwork.
AS FEATURED ON:
AS FEATURED ON:






By: auremar

A licensed practical nurse may work in a hospital setting, offering care to patients.

By: dacasdo

A licensed practical nurse may administer routine tests, like a tuberculosis skin test.

By: michaeljung

Licensed practical nurses can perform a variety of tasks related to patient care.