What Does a Computer Applications Engineer Do?
A computer applications engineer is a professional who designs software for use on computers. To enter the applications engineering field, a person typically must earn a four-year bachelor's degree in a field such as software engineering or computer science and gain field experience. Classroom training and hands-on instruction via an internship prepares these individuals to produce software for customers, fix software issues, and work with a wide variety of industry professionals to expand the modern technology field.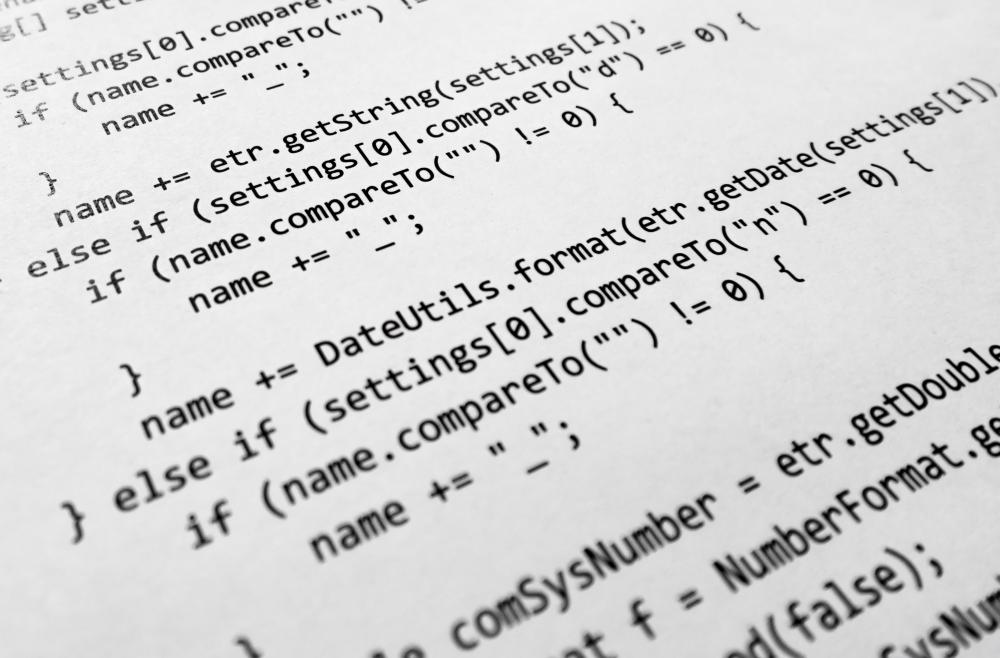 A major responsibility of a computer applications engineer is to create software that meets a client's needs. This individual also must test the new software to make sure that it operates appropriately. Software applications either can be for specific organization or business clients, or they are products that software companies sell to the public in stores. Engineers have to know how to create strong computer code and generate technical specifications for their software products.
Fixing a customer's current software also is a significant duty of an engineer in the software industry. He or she examines the existing software, determines what areas need changes to maximize its use, and makes sure that the revised software will work well with any required new hardware. A computer applications engineer also needs to help clients maintain their software or address their questions. Generating product evaluation reports is a valuable part of the job, as this helps a computer applications engineer to know how to solve technical problems and improve software capabilities.
Some individuals who work in the applications field develop software for contemporary devices such as laptop computers, mobile music players, and even cellular phones. Computer applications engineers need to be visionary and willing to explore how to modify current technologies to meet future public needs and desires. Seeking certifications through professional organizations and completing continuing education courses along with attending trade shows is an effective way for a computer applications engineer to stay current in the constantly changing computer software field.
Communicating with teams and leading employees is a valuable part of a computer software designer role as well. A computer applications engineer must be able to gather information about the requirements and restrictions of various software products by collaborating with other computer programmers and computer systems analysts. In addition, these professionals often serve as mentors to new application engineers at their companies and train company personnel on software when necessary. For this reason, an engineer should have solid interpersonal, management, and presentation skills.