How Do I Become a Computer Applications Engineer?
A computer applications engineer works with companies and clients to design, test, and implement software for computers and systems. Though some companies prefer a master's degree, a bachelor's degree is typically adequate for entry into the field, as well as some technical certificates. You will be required to have an extensive knowledge of computer software, systems, and networking to gain employment in this area.
Preparing for a career in this area can begin as early as high school, by taking a variety of courses in chemistry, physics, and technology. Math courses are crucial, especially geometry, trigonometry, and calculus. Advanced placement courses in these areas should be pursued, when possible, for those who wish to become a computer applications engineer.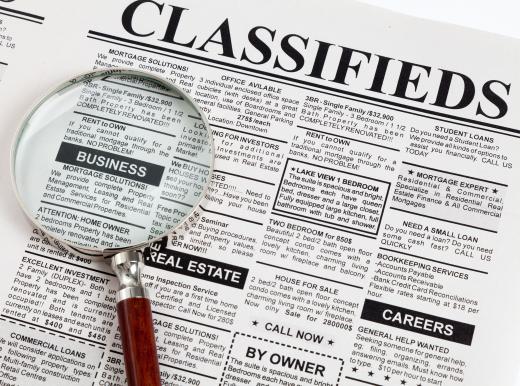 For some companies, a certificate or associate's degree from a technical college in a computer related science may be enough to secure a position. The majority, however, prefer that you have a minimum of a bachelor's degree. Common degree programs to consider if you wish to become a computer applications engineer are in mathematics, computer science, or information systems. For a bachelor's degree, you'll usually be required to take courses in software design as well as in networking and information systems, and programs leading to this type of career will typically rely heavily on math courses as well. Some employers will prefer you to have a master's degree in a related area.
Internships generally provide you with the extensive experience needed to become a computer applications engineer and some of these positions could lead to permanent employment. Computer software internships have a higher rate of employing interns due to the on-the-job training that they provide and your increasing familiarity with their company. Although many complex positions may require a master's degree, there are entry level positions that you may be able to obtain while in school. Continuing your education and your involvement in numerous projects will increase your chances of entering and advancing in this profession.
Potential employers may post job openings on their websites, and some have an online application process. Jobs in computer applications can also often be found in classified ads both in print and online, and with job centers in your area. Internships you may have completed during college can often give you an advantage, as many companies will hire interns for paying jobs when your degree program is complete.
AS FEATURED ON:
AS FEATURED ON:






By: Feng Yu

Many jobs are often listed in the local newspaper classifieds.

By: gordand

Many computer software internships have a high rate of employing interns due to the on-the-job training that they provide.

By: Ariwasabi

Applications engineers may be hired to create tablet friendly versions of existing software programs.