What does a Child Photographer do?
A child photographer is one who specializes in the necessary skills that are needed in taking pictures of children of all ages. This very specialized type of photographer can work in many different environments. Like all other photographers, a child photographer must be proficient in using many different kinds of equipment. These photographers must be proficient in the many different types of photography and photo-editing technologies, some of which are constantly growing in complexity. Unlike typical photographers, however, those who specialize in children definitely require a few more skills since their main subject can be much more difficult to control than, say, a bowl of fruit.
The most common type of child photographer will usually work as a portrait photographer, which means that he or she takes pictures of children in a studio or school, the latter of which will require travel between different educational facilities. In a studio, the child photographer is in charge of setting up and photographing one or more children, typically with backdrops or settings that can represent a particular event, such as a birthday or holiday. The photographer must work with the child's parent or guardian to produce a picture or pictures that are marketable specifically to that client. Not only must the photographer be able to take pictures that are pleasing to their buyer, but they also have the difficult task of getting the children to cooperate for the picture, which is often a daunting task.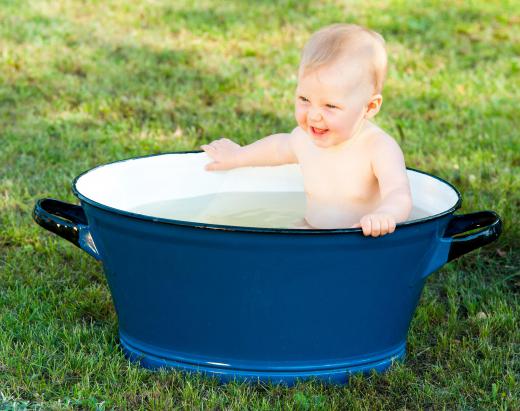 When a child photographer is taking pictures of infants, they also must follow strict safety requirements to ensure that the child does not become injured. Often, a child will need to be photographed on a table, chair, or pedestal, and if the child cannot support his or her own body, an adult must aid the child so an accident does not occur. It is very important in these cases for a child photographer to be aware of company policy if they are working for a large corporation, or for independent photographers to set their own guidelines as well as to know their local and state laws for photographing kids.
An independent child photographer will usually work with fewer constraints than one who works for a large company, and will usually be able to take their work to a wider variety of places. For example, an independent photographer more often has the option to take outdoor pictures of children. Regardless of the setting, or of the employer of the photographer, the main challenges in this line of work involve the children themselves, who can be unpredictable, energetic, and mobile, all of which are characteristics that make them more difficult to photograph. The same characteristics, though, can make the job more rewarding once great photographs have been captured.
There are many famous child photographers who are popular not only because of their ability to work with children, but also for their subject matters. One of these is Anne Geddes, who specializes in taking pictures of babies and infants in elaborate costumes and poses. She has become popular worldwide, obtaining many accolades and awards, and even opening her own stores along the way.
AS FEATURED ON:
AS FEATURED ON:






By: Rachwalski

Baby photography can be hard work, as the clients don't always want to be photographed, but it can also be incredibly rewarding.

By: Dalia Drulia

Infants can be unpredictable subjects who sleep or cry through an entire session.

By: bevangoldswain

Child photographers have to keep a playful demeanor to coax subjects.

By: robhainer

A child photographer tries to capture special moments that parents can cherish.