How do I Become a Pet Photographer?
To become a pet photographer, it is first necessary to learn the art of photography. Having a love of animals is important. Practicing photographic skills by taking photographs of animals at every opportunity is the next step.
Some photographers with innate picture taking talents are entirely self-taught. Others take classes and attend photography schools, and some do both. You will need to learn about cameras, the intricacies of lighting, camera angles and other elements.
Successful animal photographers have a deep love of the subject matter and are comfortable with animals and those feelings come through in their work. They take their time and try to form bonds with animals and establish trust. To become a pet photographer, it is important to have empathy for animals. Another helpful characteristic for someone wishing to become a pet photographer is a good sense of humor for when things don't go smoothly.
If you have pets of your own, this is a good starting place to gain experience. Study them, learn how they move and how they react to different things, including the camera. Practice taking pet photos in different situations and using different backgrounds.
Branch out to pets owned by friends and family to gain further experience. Practice taking portrait style photographs, action shots and more. Take photographs of different kinds of animals including dogs and cats, birds, lizards and others. You never know what will come your way as a pet photographer.
Once you have a solid portfolio under your belt, it's time to decide whether you will go to the pets or have them come to you. In the beginning, it might be easier and less expensive to travel to client locations rather than setting up a studio. The animals also might be more relaxed and easier to photograph in their own environments.
There are a few inexpensive ways for a person seeking to become a pet photographer to gain clients initially. Dog parks are becoming more popular throughout the world, so visiting them and handing out information is one place to start. Many pet supply stores have locations for posting flyers where you can advertise your services. Some pet supply stores hold pet picture days for their customers, so be sure to ask about the possibility of doing in-store photos. Advertising in local publications also can bring in clients.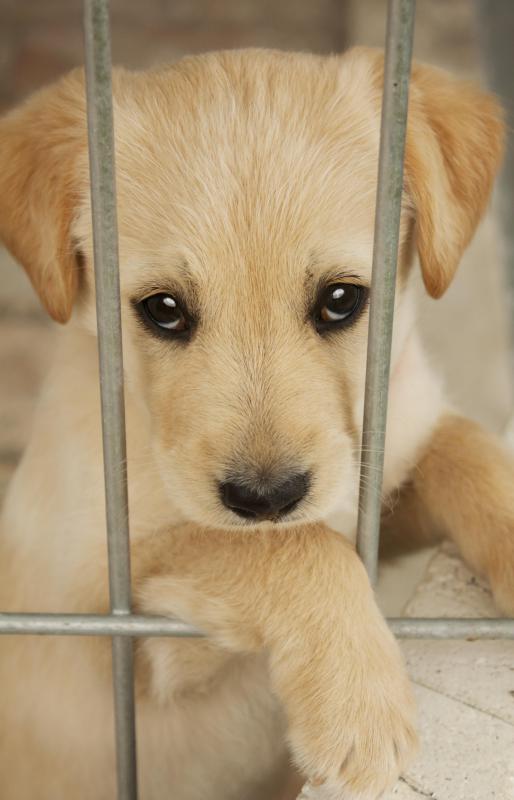 Some successful pet photographers also branch out to magazines, books and other publications. Publications use stock pictures or hire photographers to get specific shots. To find out what magazines and book publishers want, contact them in writing and request their photographers' guidelines. Study the publications that interest you to find out what kinds of photographs they use.
By: Glenda Powers

A prospective pet photographer should take every opportunity to take pictures of different pets.

By: fantom_rd

Loving and being comfortable with animals is a key requirement for a good pet photographer.

By: jagodka

Some animals require a lot of patience when photographing them.

By: MoustacheGirl

Photographing a household pet is a good starting place to gain experience.

By: bevangoldswain

Pet photography can be extremely challenging but also very rewarding.

By: Budimir Jevtic

Pet photographers must understand the psychology of different animals to help cope with their unpredictability.

By: robhainer

Pet photographers often take pictures of animals with their owners.